Private Holiday homes are opened for your inspection and delight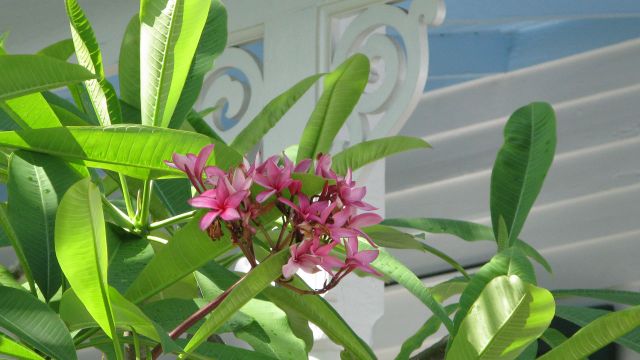 Key West, FL
Key West is well known for its beautiful Victorian homes with wrap-around porches draped in gingerbread. "Eyebrow" houses cast a certain look and shotgun homes are often "arresting." Have you ever wondered what's inside? Of course, you have! Just like everyone else who visits town! And now it's not only possible to peek inside but get a glimpse of some tropical island Christmas decorations at the same time! It's an invitation that's impossible to refuse...
NEED TO KNOW:
What:
House and Garden Holiday Home Tours
When:
December 27, 2016 - March 18, 2017
Foundation volunteers give tours of the festive homes; you can either walk from house to house or take a free ride on selected Conch Tour trains. The Old Island Restoration Foundation has been largely responsible for the care and rehabilitation of many of Key West's historic structures. It's a real treat to be invited inside these beautifully decorated homes and it's very surprising when you step inside and feel what was minutes before unimaginable!
House Tour Dates for the 2016-2017 Season:
- December 27-28, 2016
- January 13-14, 2017
- February 17-18, 2017
- March 17-18, 2017
Most of these homes have endured because of the now depleted, Dade county pine-on the walls and floors and still perfectly beautiful and durable even after hurricane after hurricane and an interminable onslaught of termites! If these walls could talk they would definitely give new meaning to the word, "history!" Perhaps it's just as well that they are quiet... but it's fun to theorize.
The gardens are an additional splendor , very much in their full splendor during the winter months when the temperatures are cooler and a flower stands a chance of surviving the heat. You can take a leisurely stroll through these homes, completely at your own pace...sit down in the garden and just imagine what it would be like to live right there? Stranger things have happened and many people have done just that! After all, you only live once!
No smoking, pets, food/drink or photographs will be permitted in the tour homes.
For more information, visit OIRF.org, email [email protected] or call 305.294.9501.