Right now, artists across the country are preparing for the Annual Key West Craft Show.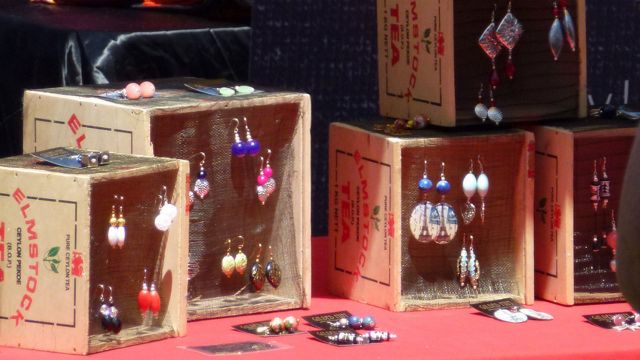 Key West, FL
The Key West Craft Show is a two day juried outdoor craft festival. This nationally recognized Craft Show brings over 100 fine and skilled craft artists to this beautiful historic area of Key West. Exhibitors will set up along Whitehead Street from Greene Street to Eaton, and on Caroline Street through the famous Presidential Gates into the beautiful Truman Annex.
NEED TO KNOW:
What:
Key West Craft Show
When:
January 28 - 29, 2017
Where:
Whitehead and Caroline Streets
Set among historical attractions such as Audubon House, the Little White House and Mel Fisher Museum, the City of Key West closes two blocks of Whitehead Street and another block of Caroline Street to vehicle traffic for the show. Visitors can leisurely browse the beautiful displays of pottery, fabric, glass, wood, jewelry and other colorful handmade works by the selected artists.
The show, which is in its 32nd year, is sponsored by the Key West Art Center, and was created to complement the Old Island Days Art Festival in held February. The Craft show has been recognized by the Sunshine Artists' Magazine consistently over the last 10 years as one of their top 200 in the nation and is popular with exhibitors and visitors alike.
Presented by the Key West Art Center, a co-op organization for local artists established in 1950, the craft show is a highlight of Key West's annual Old Island Days Festival.
The Key West Craft Show is free to attend. For more information, call 305.294.1241.