From the towering lit palm trees at the Green St. Plaza and Lazy Way to the mega-garland wrapped around the Ferry Terminal at Grinnell St., the lights of the season will sparkle on the water and guide you past the ships, shops and all the sights and sounds of the historic waterfron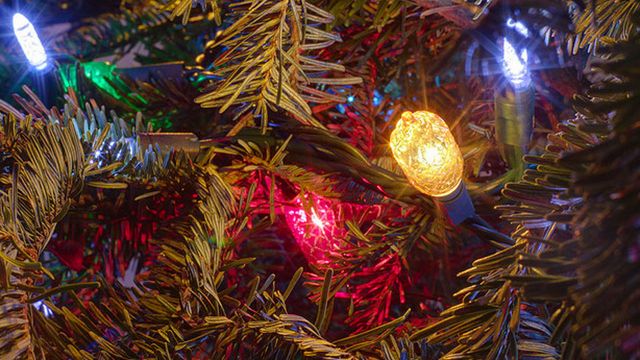 Key West, FL
For the seventh year, the entire Harbor Walk along the Historic Seaport (on the old K.W. Bight) will be decked-out for the holiday season. From the towering lit palm trees at the Green St. Plaza and Lazy Way to the mega-garland wrapped around the Ferry Terminal at Grinnell St., the lights of the season will sparkle on the water and guide you past the ships, shops and all the sights and sounds of the historic waterfront.
NEED TO KNOW:
What:
Key West Harbor Walk of Lights
When:
November 27 - December 31, 2013
Where:
Key West Harbor Walk
At each plaza along the Harbor Walk of Lights, three natural Christmas trees 12 feet high will give that old fashion Christmas time smell to the evening air, anchored by one more real Christmas tree inside the Key West Ferry Terminal there to greet all of the holiday ferry passengers visiting Key West.
Do your best Christmas shopping on the Harbor Walk of Lights in the unique Key West shops and art galleries, and check out the restaurants, watering holes, tall ships and water sports (all great for gift certificates) on the Harbor Walk of Lights. You can stroll, shop, eat, drink and be merry all through December and into the New Year.
Don't miss the "Lighting of the Harbor Walk" on Thanksgiving Eve at 6:30pm to kick-off the 5 week holiday season in Key West.
Spend some quality holiday time on the Key West Harbor Walk of Lights this holiday season and make sure to include an evening stroll along the waterfront to enjoy the colorful lights of the season sparkling on the tropical waters of the Historic Seaport.