The Annual WomenFest attracts women from all over the country to enjoy Key West's 'live and let live' attitude and a host of exciting events.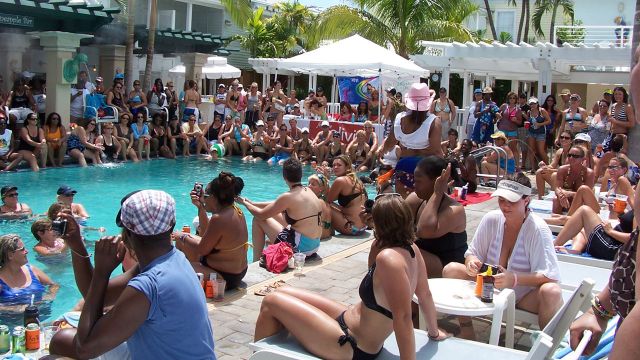 Key West, FL
Mark your calendars for the southernmost women's party, September 7th through 11th, 2015.
NEED TO KNOW:
When:
September 7 - 11, 2016
For over twenty years Key West has welcomed women from all over the globe to Womenfest Key West, the southernmost party for lesbians and their friends. Womenfest offers a wide range of activities guaranteed to appeal to a broad range of interests. Raucous clothing-optional pool parties, a sizzling dance club scene, sexy & competitive bull riding, and women-only water excursions promise to pique the interest of the more adventurous while art, poetry, theatre, live music, and comedy offer the opportunity to enjoy paradise at a slower pace.
Sit by a quiet pool, walk on the beach holding hands, or jump uninhibitedly into the mix and make new friends. Womenfest Key West invites you to be yourself. Many events are All Welcome. All events are uniquely Key West.
For the latest details on WomenFest visit womenfest.com.