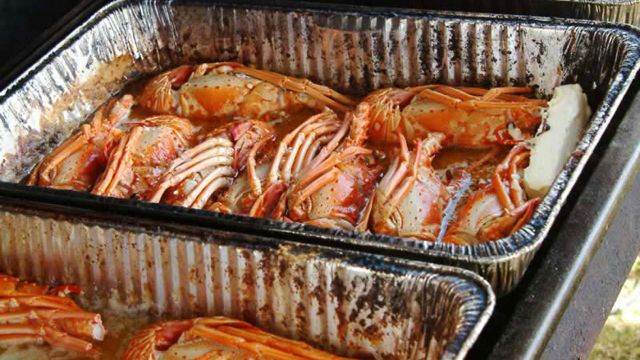 Marathon, FL
Fresh Florida Lobster, prepared to order and served with warm melted butter. Must we say more? there is plenty for everyone and so much more to enjoy at the annual Marathon Seafood Festival.
NEED TO KNOW:
What:
Marathon Seafood Festival
When:
March 14 - 15, 2015
Where:
Marathon Community Park
The Marathon Seafood Festival is back to celebrate more than 30 years of fishing history and the local catch. Besides tasty dished made from local fishes. Guests at this fine festival will enjoy live entertainment, a nautical flea market, boat show, arts, crafts, airplanes and did we mention fresh local seafood?
Enjoy the bounties pf the waters that surround the Florida Keys. Feast on lobster, some stone crab, dolphin, grouper and snapper. The menu also includes locally made conch chowder, conch fritters, and of course plenty of fresh key lime pie and other home made desserts!
For more information visit marathonseafoodfestival.com or call 305-743-5417.