The Old Island Days Festival has everything from art to architecture and musical conch shells!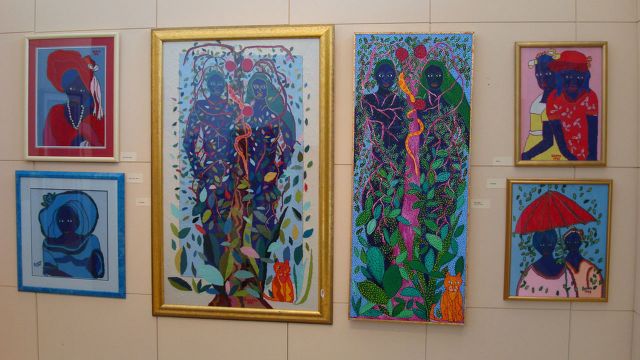 Key West, FL
Fine art aficionados can discover the work of approximately 100 artists in a balmy open-air setting during the Annual Old Island Days Art Festival.
NEED TO KNOW:
What:
Old Island Days Festival
When:
February 25 - 26, 2017
The critically acclaimed show takes place in the island city's historic Old Town district. Colorful booths are to stretch along lower Whitehead Street and into the gracious Truman Annex, adjacent to 19th-century homes and museums showcasing the island city's past.
Presented by the Key West Art Center, a co-op organization for local artists, the juried show typically draws artists from across the United States and Canada. Offerings range from watercolor and oil paintings to sculptures, graphics, collages and photography.
Organizers expect 25,000 to 30,000 attendees during the event.
The art show is a highlight of Key West's Old Island Days, a multimonth celebration of local arts, culture and history that began in 1960 under the auspices of the Old Island Restoration Foundation.
Other notable events during Old Island Days include tours of unique private homes and gardens, theatrical and musical productions, museum exhibitions and an offbeat conch shell blowing contest.
The Old Island Days Art Festival is free to attend. For more information, call (305) 294-1241.
key west, old island days, art festival, island days, festival, florida, key, island, tour, old island,annual, old, west, conch, house, art, tours, flavor