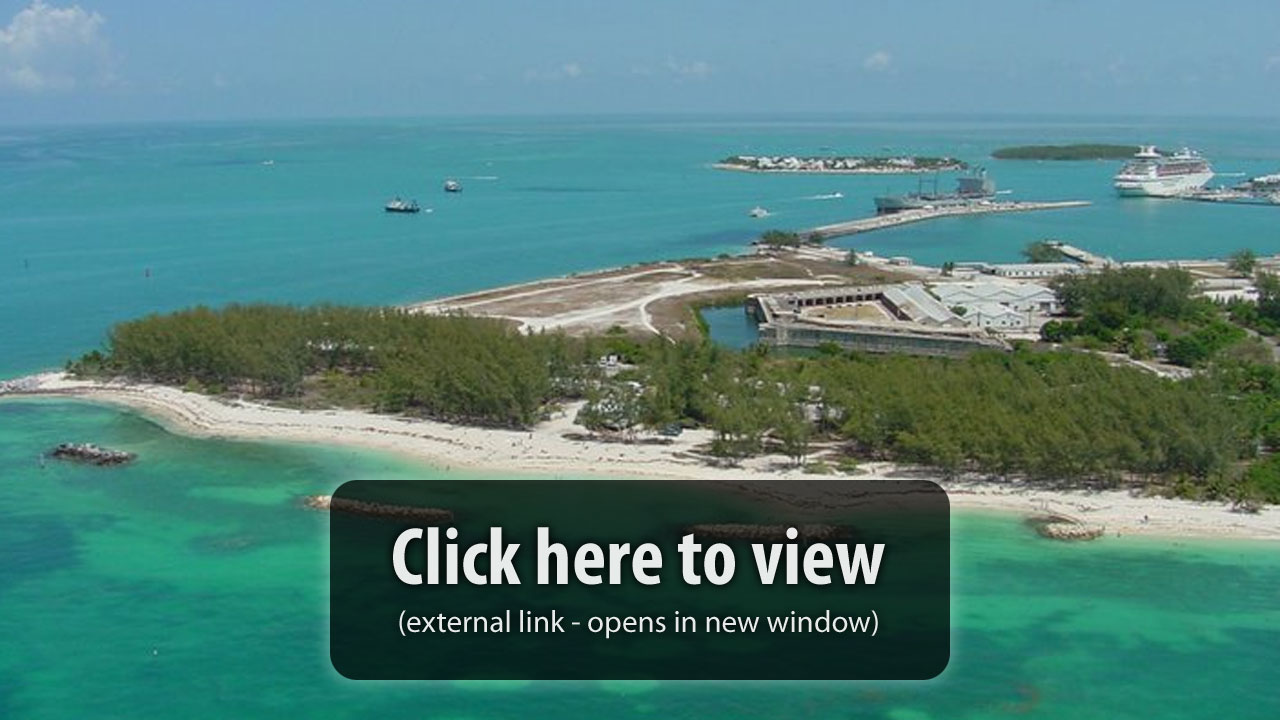 Published by:
TripSmarter.Com
Published date:
April 16, 2013
Total views:
10,360 total views
Monthly average:
10,360 views / month
Daily average:
5 views / day
Fort Zachary Taylor Live Cam
Fort Taylor is a perfect example of the wealth of history Florida has to offer. The park, which now covers a total of 54 acres, is a National Historic Landmark that played a significant role in Florida's early development. Construction of the fort began in 1845, shortly after Florida became a state. In 1850, the fortress was named after U.S. President Zachary Taylor, who died in office earlier that year. Throughout the 1850s, construction on Fort Taylor was slow. Yellow fever, shortages of material and men, remoteness, and hurricanes had slowed down progress.