Video Player
NOTE:
Works on most websites and blogs. Does NOT work with most social networks - use
Video Link
instead. Not compatible with video upload sites (YouTube, Vimeo, etc).
Published by:
TripSmarter.Com
Published date:
March 28, 2013
Total views:
370 total views
Monthly average:
33 views / month
Daily average:
0 views / day
Ocean Key Resort & Spa
Other Key West hotels & resorts can't compare to the luxury Ocean Key Resort & Spa on historic Duval street near Mallory Square.
Website:
Oceankey.com
Location:
Zero Duval Street
Key West, FL 33040
Phone:
(800) 328-9815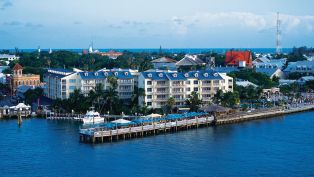 Nestled between Key West Harbor & Mallory Square in the Florida Keys on historic Duval St, you'll find the Ocean Key Resort & Spa . Experience Key West with them!
Listing Management:
Update Listing