Video Player
NOTE:
Works on most websites and blogs. Does NOT work with most social networks - use
Video Link
instead. Not compatible with video upload sites (YouTube, Vimeo, etc).
Published by:
TripSmarter.Com
Published date:
October 21, 2013
Total views:
395 total views
Monthly average:
56 views / month
Daily average:
0 views / day
Couples Massage at Ocean Key Resort & Spa - A Piece of Advice
"A Piece of Advice" segment featuring information about couples massage at Ocean Key Resort & Spa.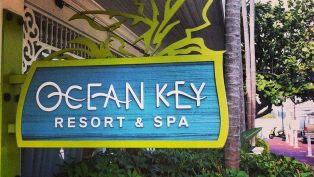 SpaTerre is a world class spa located right on Duval Street in Key West, Florida. It is a great way to relax the day away.
Exotic tropical oils, aromatic herbs and purifying volcanic clays from Java, Bali, Thailand and beyond, tame your stresses and worries and let your body run free and easy the way it was meant to be.
All the day spa packages and treatments of SpaTerre are a wonderful addition to your Key West vacation in paradise.
Beauty:
Beauty Treatments, Masseuse ,Nails, Spa Treatments
Listing Management:
Update Listing