Video Player
NOTE:
Works on most websites and blogs. Does NOT work with most social networks - use
Video Link
instead. Not compatible with video upload sites (YouTube, Vimeo, etc).
Published by:
TripSmarter.Com
Published date:
March 4, 2014
Total views:
59 total views
Monthly average:
19 views / month
Daily average:
0 views / day
Emeralds International - Did You Know?
"Did You Know?" featuring Manuel J. Marcial from Emeralds International explaining a little bit about emeralds.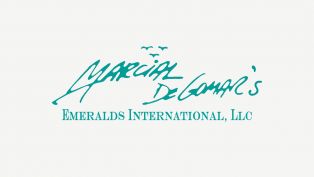 Key West's premiere jewelry boutique specializing in exquisite emeralds, conch pearls and gem rarities. At Emeralds International you will find a selection of emeralds and pearls originating from all over the world allowing the customer a greater variety of choices. Whether your budget is US$100 or US$100,000, Emeralds International, LLC. will have a beautiful piece of emerald or pearl jewelry just for you.
Shop Type:
Jewelry
Listing Management:
Update Listing