Pawleys Island is not only known for its shoeless, carefree lifestyle... but a single "gray" ghost as well.
By | March 22, 2013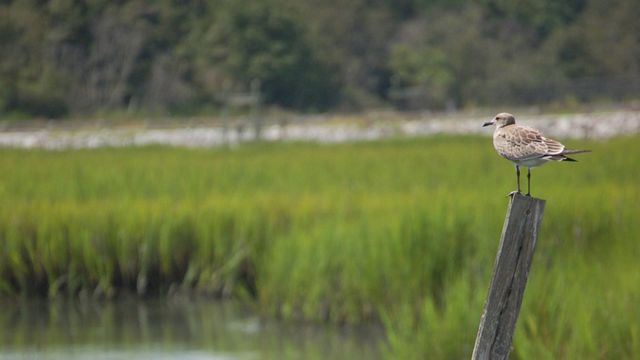 Pawleys Island, SC
Though Pawleys Island, South Carolina is one of the oldest summer resorts on the East Coast, it has somehow managed to remain one of the Grand Strand's best-kept secrets. Located just 25 miles south of Myrtle Beach and with miles and miles of pristine white sand beaches, Pawleys Island is not only known for its shoeless, carefree lifestyle... but a single "gray" ghost as well. Like most every ghost, this one has a story... but a story that has endured through the years in an area that is literally rife with ghosts and their stories. If a ghost can be famous, there's no doubt that the Gray Man is Pawleys Island's eeriest claim to fame. Several versions of the story exist, but every single one affirms the sighting of an apparition, or Gray Man before major storms to warn the islanders of the approaching danger. No matter how you tell it, this is no ordinary tale with no ordinary ghost!

The oldest version tells of a young woman from Colonial Charleston who would not choose from her many suitors because she was in love with her wild and reckless cousin. Naturally, both sets of parents objected to the match and swiftly sent the young man to Europe. In no time at all, news arrived from France that he was dead, his life taken in a duel. The young woman was grief-stricken and thereafter refused to see anyone. More than a year later, a young wealthy rice planter came calling and fell in love with the girl at first sight. As he sought her father's permission to court her, the father agreed but quickly told the young man of her previous romance gone wrong. The young man persisted nevertheless, and eventually won her heart. The couple married and spent their summers on Pawleys Island.

One summer evening while the young planter was away fighting the British in 1778, a violent storm foundered a ship off shore. One lone survivor stumbled out of the surf, but when the mistress came to greet him... she fainted! The mysterious stranger cried out and ran from the house... disappearing into the storm. He was her lost love thought dead all these long years. It was later learned he died of yellow fever and exposure while trying to find his back to Charleston. It is said he still haunts the island in the vicinity of this old house... a shadowy, Gray Man, warning islanders of storms and the perils they bring... or so they say!