Original Pawleys Island Rope Hammock and Pawleys Island are one of a kind!
By | March 22, 2013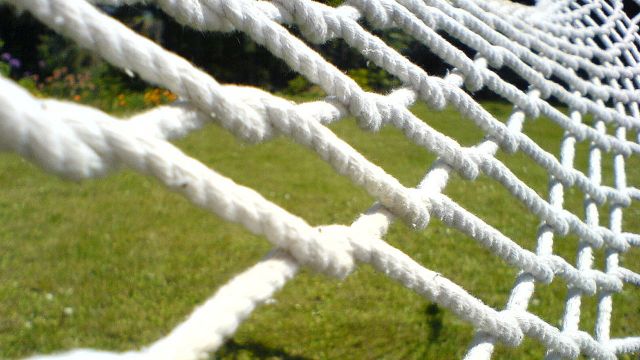 Pawleys Island, SC
It was way back in the late 1800's when the name Pawleys Island became synonymous with a rope hammock. The cool, comfortable hammock was hand-woven and delightful to anyone lucky enough to lie in its soothing embrace. In no time at all, The Original Pawleys Island Rope Hammock became the symbol for a lifestyle envied round the world as well as the embodiment of Lowcountry craftsmanship... but beware of imitations! Just as there is only ONE Pawleys Island Hammock, there is only one Pawleys Island... and it is no exaggeration to say it's one of the oldest and most picturesque summer resorts on the Lowcountry coast.

Every day, beaches on Pawleys Island are washed clean by the tide... only nesting sea turtles and wandering hermit crabs leave evidence of life on the white sandy shores. Neighboring salt marshes quiver with the rustling flight of birds and Spanish moss-laden trees seem to sing with the teeming wildlife. THIS is the Lowcountry and it's no accident the first rope hammock was woven here... out of necessity! So, if you're looking for all the Lowcountry has to offer... and the original rope hammock... then Pawleys Island is the place to be!

It was South Carolina native and Riverboat Captain, Joshua John Ward who designed the first rope hammock while ferrying rice and supplies between vast rice plantations and nearby Georgetown. Quite simply, Cap'n Josh was downright uncomfortable in South Carolina's sultry summer heat and the lumpy, grass-filled mattress on his boat made matters even worse. He set about designing a soft, cool bed that would serve his purpose and the result was inspired! A hammock so strong and comfortable that its handmade design has endured for more than a Century unchanged... and unchallenged... the Original Pawleys Island Rope Hammock and Pawleys Island are one of a kind!