Check out our list of the ten best ways to relax in Myrtle Beach, SC!
By TripSmarter.Com | December 16, 2013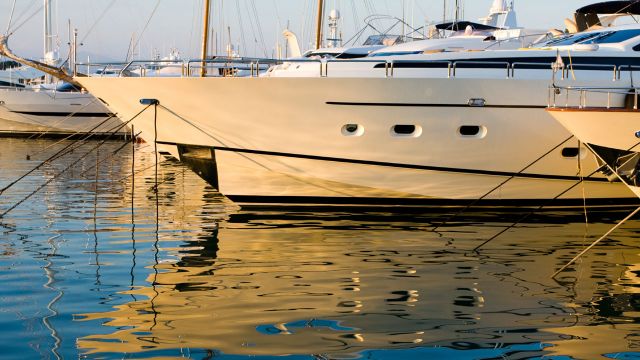 Myrtle Beach, SC
1.) Beachcombing
Take a stroll down the beach to learn more about seashells, ghost crabs, sea turtles, sand dunes, and tides. And plan on uncovering many mysteries found in the surf and along the beach.

The best time to go beachcombing is around low tide and after storms and early in the morning…. you gotta get out there first. The best places to look are at the water's edge and the wrack line or high tide line and in less populated area.

Some good areas to explore:
- Southend of the Windy Hill section
- Northend of Cherry Grove
- Pawleys Island
- North side of Murrells inlet is Waite's Island. Un-developed and private barrier island. Best and safest way to get there is kayak tour.

2.) Fishing
Fishing is a popular pastime for residents and visitors along the Grand Strand. Tom Craddock, owner of Inlet Convenience and Fishing Supplies in Murrells Inlet for two decades, boasts a wealth of knowledge. Located in an old filling station, this local landmark delivers the feeling of stepping back in time. There's a little bit of everything: bait and tackle, rods, reels and other fishing gear, maps and snacks. Perhaps best of all, Tom can offer lots of advice about local fishing hotspots and guidance if you are new at the whole endeavor and/or new to the area. "If you want to learn to navigate area waterways, go first with a guide," he says. "That's the best way to learn the ins and outs of the area." (Wallace Lee's Fishing Guides at 843-333-4492 or Captain Shannon at 843-450-1330 will be happy to help you get your feet wet.)

Pier Fishing & Surffishing
Our pristine stretch of oceanfront and local piers provide the perfect points for any type of fishing excursion: inshore, offshore, surf and deep sea fishing. Also, click for more information on pier and artificial reef fishing.

Jon Boat Fishing
There are a several places in the area to rent jon boats. Common sense is essential but experience, although helpful, not required. If you take instruction well and can read a map, you should feel comfortable escorting a couple of people, even a small family, for an adventure into the marsh and its serpentine creeks. Take plenty of water and be keenly aware of the tides.

Here are a few rental resources:
- Captain Dick's Marina, 843-651-3676
- Everything Murrells Inlet, 843-357-3507
- Beach House Boat Rentals, 843-882-5210

For advice and any other thing you need to get fishing, stop in and see Tom at Inlet Convenience and Fishing Supplies at 4463 Highway 17 Business in Murrells Inlet, or the many other fishing supply stores along the Grand Strand. Here are a few:

- Bass Pro - 10177 North Kings Hwy. (in Myrtle Beach Mall), Myrtle Beach, SC 29572, 843-361-4800
- Perry's Bait and Tackle, 3965 Highway 17 Business


3.) Boating
Myrtle Beach has 60 miles of coastline along the Atlantic Ocean, as well as river inlets and the Intracoastal Waterway, all of which can be explored by boat. Visitors to Myrtle Beach have a wide choice of boat trips, ranging from leisurely nature-watching cruises to an evening of gambling on South Carolina's only casino boats.

Riverboat Cruises
The Great American Riverboat Co. offers sightseeing cruises along the Intracoastal Waterway on the Barefoot Princess riverboat.

Dolphin and Sightseeing Cruises
Island Song Charters takes up to four passengers on a four-hour sightseeing/dolphin-watching trip along the Grand Strand in a 32-foot motorized sailboat.

Casino Cruises
Myrtle Beach casino cruises operate year-round, offering Las Vegas-style gambling on board a luxury cruise boat. Two companies -- SunCruz Aquasino and The Big M -- operate afternoon or evening trips from Little River.

Boat Rentals & Charters
If you want to brave the waters on your own, there are several places that offer boats and pontoons for rent – here are a few:
- Myrtle Beach Watersports
- Captain Dicks, Murrells Inlet
- Downwind Sails, Myrtle Beach
- Island Adventure Watersports, Surfside Beach

4.) Spas & Wellness Centers
They say that vacations are good for your health - reducing stress, getting away your daily routine and "relaxing". And taking some vacation time for A body treatment, spa treatment, or cosmetic treatment is good for your body health. Take some time and enjoy. The Grand Strand has an abundance of spas and wellness centers... here are just a few:

- Cinzia Spa at North Beach Plantation
- The spa at the Marriott Grand Dunes
- Amazing Face and Body
- Anderson Ocean Club & Spa
- Victoria Diannes Day Spa
- Her Body and Soul
- Stox & Company

5.) Picnic at one of the South Carolina State Park(s)
There is no better way to enjoy a State Park than to picnic and explore the two State Parks, Myrtle Beach State Park and Huntington Beach State Parks. It is a great way to get the family together for a day at the beach. Many of the shelters are even ideal for office retreats and other organized group outings.

Myrtle Beach State Park sits nestled among a beautiful oceanfront maritime forest along a spectacular stretch of South Carolina coastline.

Set on 2500 acres just south of Murrells Inlet, Huntington Beach State Park provides a sweeping, pristine and wide open stretch of Grand Strand coastline sure to please any visitor. Nature lovers will enjoy the park's Environmental Education Center, freshwater lake and wide variety of programs, including the chance to see loggerhead turtles and other endangered plant and animal species up close and in person.

6.) Walking in the statue gardens of Brookgreen Gardens
Amazingly beautiful place! You can spend days exploring it. Kids really love it. The gardens are gorgeous. The sculptures are amazing. There is a zoo, a butterfly pavilion and a childrens' area. Tickets are good for 7 days so you can return at your leisure. In the summertime, they have several evening events. If you are visiting during the Christmas Holiday Season, don't miss Nights of a Thousand Candles!

7.) An Evening Stroll Along the Boardwalk
Take the time to stroll one of the boardwalks along the Grand Strand, smell the salt air, listen to the music, smell the savory scents of local fare...listen to the shag music and embrace the Carolina life!

The Myrtle Beach's 1.2 mile-long Oceanfront Boardwalk and Promenade traverses through the sand from the 14th Avenue to 2nd Avenue Piers in Myrtle Beach. Throughout the summer, the popular Myrtle Beach Boardwalk is home to festivals and events, including Ocean Boulevard's Hot Summer Nights located at Plyler Park in the heart of the downtown area. Always a family favorite, the boardwalk provides oceanfront views of the pristine beach line, numerous shops and restaurants along its path.

The Murrells Inlet Marshwalk is one half mile long and is a haven for nature lovers and history buffs and souls in search of peace. The boardwalk overlooks a pristine salt marsh brimming with oyster beds, Spartina grass and fishing hot spots. Home to flounder, crabs, clams, egrets, osprey, pelicans and shrimp, the Inlet is rich in wildlife. Take a self-guided tour. Ecology signs offer information about the local shellfish, inlet birds and fishing industry. The views are extraordinary.

The Veterans Pier walkway anchors one end of the Marshwalk and is dedicated to boat captains of yesteryear. Numerous waterfront restaurants are easily accessible from the Marshwalk. From the Marshwalk, you can watch boats unloading their catch, inquire about fishing charters, parasailing and jet skis. Bring the family, and plan a day of fun and relaxation in this village known for its charm and Southern hospitality.

8.) Birdwatching
Bird watching? You bet your binoculars. Proponents boast it's an inexpensive diversion that can be enjoyed alone or with the whole family. It challenges the mind and fosters an appreciation for beautiful open spaces. Whenever and wherever you happen to be, it's a wholesome, healthy and enlightening activity. Best of all, there are no dues, no rackets to string, no golf clubs to buy, no boat to gas, no lines to wait in.

9.) Hammock swinging
Anywhere, anytime, all day...there is nothing like whiling away the time swinging in a hammock enjoying the ocean breeze. Pawleys Island is known for the Original Pawleys Island Rope Hammock. Cool, comfortable and sturdy, this remarkable rope hammock designed by riverboat Captain Joshua John Ward still soothes and delights all who discover it. Always hand woven, the hammocks have long been the embodiment of South Carolina craftsmanship. The Original Hammock Shop, under the same local family ownership since 1978, continues to offer the classic Cotton rope hammock. It is a great souvenir to take home with you.

10.) Reading A Book
A good beach book is engaging and a quick enough read that you can finish most of it before your sunscreen wears off. Beach reading shouldn't be too heavy. It should be entertaining, engaging and relaxing. In preparation for your trip, make a list of books that fits your personality, whether you like romance, thrillers or something smart. Instead of packing your books, plan to visit the local libraries and check out your desired books. With your beach books in hand, all you need to remember is your towel, sunglasses and sunscreen.