There are many historical, interesting and even downright weird facts you may not know about the Grand Strand!
By | September 9, 2013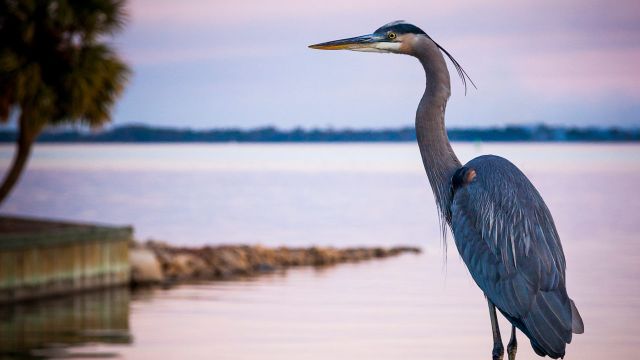 Myrtle Beach, SC
It's always fun to visit a new place and explore new things, but when you are visiting the Grand Strand there are many historical, interesting and even downright weird facts you may not know about the very place you are standing!

Did you know...

1. That in the City of Myrtle Beach, there are just 13,651 parcels of real estate? Each parcel is identified with an exclusive tax map number.

2. Myrtle Beach was first named "Chicora," by the Native Americans, which means "the land." The name was later changed to Myrtle Beach, which came from the states prominent native tree the Crape Myrtle.

3. The area referred to as "Lowcountry, SC," is the land between Pawley's Island south down to the Savannah River.

4. In 1905, you could purchase an oceanfront real estate parcel in Myrtle Beach for $25 and if you built a structure on the property valued at $500 or more you would receive a second parcel for free! Don't we wish that still applied?!?

5. There are over 276 different species of birds that have been seen and documented within the 2,500 acre Huntington Beach State Park, just south of Murrells inlet.

6. South Carolina's official reptile is the loggerhead sea turtle which can weigh up to 300 lbs and grow up to 5 feet in length! Although these turtles may be large in size, they are not large in numbers. They are a threatened species with only one in every 10,000 eggs surviving to adulthood. The SC law prohibits bothering, capturing and/or disturbing these turtles.

7. Myrtle Beach is home to Sports Illustrated, which began publishing the magazine in 1953 at Pine Lakes International Country Club.

8. The Myrtle Beach International Airport has nearly 1.8 miles of runway and is 9,503 feet long. It is the second busiest airport in the state, second only to Charleston.

9. Before South Carolina became known as the Palmetto State, it was known as the "Iodine State."

10. Built in 1901, the Seaside Inn was the first hotel in Myrtle Beach. It cost a total of $3,813 to be constructed. Back then, you could get an overnight stay and three meals for just $2. In the late 1920's the Seaside Inn was torn down.