The Grand Strand's coolest beach channel is now even cooler in high-definition!
By Kim Fox - Destination Network | July 18, 2013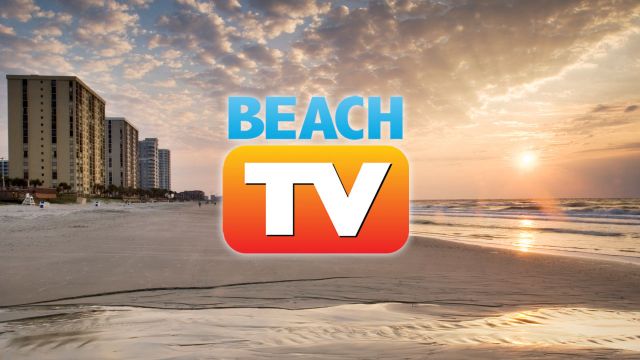 Myrtle Beach, SC
The Grand Strand's coolest beach channel is now even cooler in high-definition! Time Warner added Beach TV HD on Channel 1160 on the north and the south end! Southern Coastal Cable also recently added Beach TV HD to their lineup on channel 820.

It's beautiful!

HD transmits more than six times the information, leading to a huge improvement in sound and quality. High-definition television (HDTV) offers a much better picture quality than standard television. HD's greater clarity means the picture on the screen is crisper, with smoother motion, richer and more natural colors, surround sound and the ability to allow a variety of input devices to work together. The picture literally mimics real life.

In the Myrtle Beach market, with its reliance on tourism as the No. 1 Industry, it is especially important to produce and deliver the highest quality product which is responsible for showcasing the area's attractions, dining establishments, tours and visitor services. On going and changing programming positions Beach TV Myrtle Beach as the area's most comprehensive resource for visitor information. With segments such as Local News, Fun in the Sun, What's Your Story, Gotta Shop, Prime Dining, Night Waves, A Note of History and Kids on the Coast, among others, Beach TV is filled with gorgeous visuals, colorful and witty reporting by real people who actually live, work and play here .

Beach TV was founded in 1987 and is a television station dedicated to the beach and the beach lifestyle. Beach TV is part of the Destination Network – a unique group of Visitor Information Stations, providing visitors with facts and insider information they need to make the most of their beach vacations, and serving as a trusted advisor to locals on leisure time indulgences. On the air 24/7 with award-winning restaurant reviews, special events updates, nightlife and entertainment reviews, sports, arts, culture and rare insider information, Beach TV is 100% good news, all in high definition, produced by some of the most talented producers in the field.

Submit story ideas to

[email protected]

.