The Grand Strand features a ton of great events that'll get you in the Christmas spirit.
By | November 13, 2013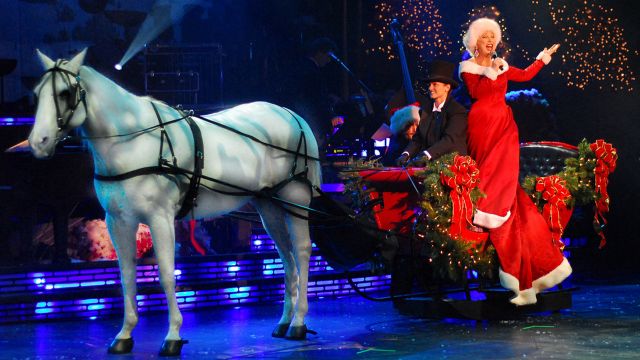 Myrtle Beach, SC
The Grand Strand really gets into the spirit of the holiday season with street parades featuring festive floats, boat regattas, tree lighting ceremonies, visits from Santa and of course some of the best live entertainment you will find anywhere in the south, including the South's Grandest Christmas Show at the Alabama Theatre, The Carolina Opry Christmas special and the Palace Theatres Hot Jersey Nights Christmas Special.

You can visit the Festival of Trees at Ripley's where they have hundreds of beautifully decorated trees including trees representing each state.

If you are more of a traditionalist you will love the Dickens Christmas Show and Festival. It's your ticket to a fantastic, fun filled, shopping experience. Inspired by Charles Dickens "A Christmas Carol", you'll step back in time to an elaborate 19th century holiday marketplace setting where shoppers stroll through the aisles featuring hundreds of period-clad vendors hawking everything from fine arts, crafts, imported gifts, toys, gourmet foods and clothing to name a few.

Brookgreen Gardens will thrill the entire family with its most popular annual event, 'Nights of a Thousand Candles'. During the weekends in December, thousands of lights sparkle from live oak trees and illuminate garden paths as musicians perform, carolers sing, and visitors experience the enchantment that only Nights of a Thousand Candles brings.

If it's parades you're after, Myrtle Beach has its annual Holiday Parade, North Myrtle Beach offer their Christmas Parade, Murrells Inlet has their Annual Christmas Parade and Historic Georgetown hosts the annual Christmas Parade.

You'll get your fill of floats, Marching Bands, Beauty Queens and classic cars. There's event Lighted Boat Parades in Little River and Murrells Inlet.

Then of course there's the shopping - with plenty of opportunities to shop for the holidays at several unique shopping venues including Barefoot Landing with which looks so pretty all dressed up in its holiday lights. From North Myrtle Beach to Georgetown when it comes to Holiday celebrations, the Grand Strand has got you covered! It's the perfect place to be for the holidays and with so much to do, you'll be sure to have a fun packed holiday filled with lots of wonderful memories.