If you're looking for an exciting getaway during the dreary Winter months, look no further than beautiful Myrtle Beach!
By | March 22, 2013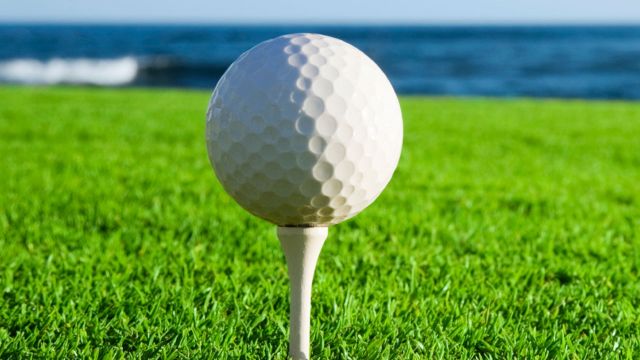 Myrtle Beach, SC
It's no secret that Myrtle Beach is a premier getaway for the summer months, but it IS somewhat of a secret within the tight-knit network of travel connoisseurs that it might actually be even better during the winter! Thanks to its location on the East Coast, Myrtle Beach offers mild temperatures throughout the year, providing perfect days to enjoy shopping, dining, sight seeing and of course a round or two of golf. During the Summer months the Southeast can see temperatures of well into the 90's, which can make for a miserable day outside. The great thing about visiting in the winter is you'll have a reprieve from the heat and still get to see all the great attractions the Grand Strand has to offer!

Tourism is huge source of revenue for the city of Myrtle Beach, so it strives to provide great entertainment and events for visitors throughout the entire year. However, many travelers are unaware of this and therefore the winter months usually see fewer visitors to the beach, which leads to great discounts on hotels and attractions in an effort to attract guests. What could be better than enjoying your favorite activities at your own pace and escaping from the ice and cold to the mild temperatures of the beach?

For those who love to shop there is certainly no shortage of great places in Myrtle Beach such as Broadway at the Beach, the Market Common, Barefoot Landing and the Coastal Grand Mall and most shoppers will find the thin crowds and seasonal discounts account for a much more enjoyable experience than the typically packed stores and sidewalks.

Winter visitors can also take advantage of great discounts at some of Myrtle Beach's most popular attractions such as Ripley's Aquarium, Waccatee Zoo, Cherry Grove Pier and the Carolina Opry, just to name a few. Many luxury condos, resorts and even bed and breakfast inns offer deeply discounted winter rates so finding great accommodations is never a problem. There is also no shortage of great restaurants and nightlife because Myrtle Beach has a large population that lives in the city year-round, so it's a great time to get out and mingle with the locals.

So, if you're looking for an exciting getaway during the dreary Winter months, look no further than beautiful Myrtle Beach!