Calabash is a quaint waterfront town on the Calabash River with a very interesting story!
By TripSmarter.Com | March 22, 2013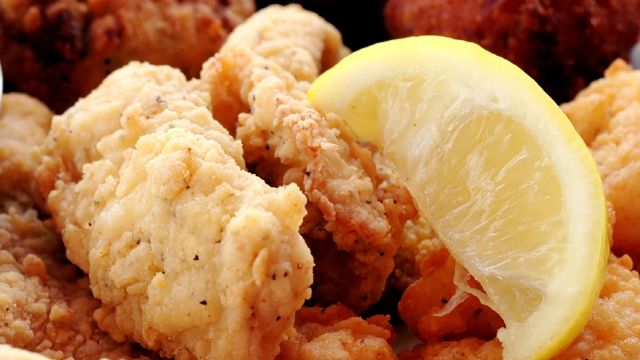 Myrtle Beach, SC
What's a Calabash? It's a great time had by everyone and well-worth the short drive from Myrtle Beach.

Calabash is a quaint waterfront town located on the Calabash River, the Intracoastal Waterway and the Atlantic Ocean. Oak tree lined avenues make up most of Calabash but the town is crazy about seafood. It's always been that way - the comings and goings of all the different boats along the Riverfront have a rhythm all their own. The gulls squawk and follow along as the sun rises above the eastern shores and the fleet of fishermen and shrimpers begin another day. For decades, fresh seafood has been an integral part of life in Calabash.

It all started in the 1930's. Fishermen would bring their catch to this sleepy little fishing village nestled between inlets and marshes just over the North Carolina border. The fishing crews would assemble under the trees and cook the days catch in large pots. The aromatic smell of the fresh fish prompted the residents to buy any left over cooked seafood to eat on the spot! Day after day, they were met by locals who wanted to see not only what had been caught, but what they could buy!

Go Fish! It didn't take long before a local businessman began serving up tubs of deep fried seafood that had been dipped in a light, seasoned batter, cooked until golden brown, and served up piping hot! "Calabash style" seafood was born... an open air picnic with massive quantities and varieties of fresh seafood prepared in a special batter! These "open air" picnics were the beginning of a number of area restaurants still delivering quality seafood fresh off the docks.

Today, Hurricane Fleet Marina is located next to one of the "original" Calabash seafood restaurants.and there are some two dozen others to carry on the tradition of excellent, varied, fresh fish! One thing's for sure, you won't be hungry on your drive back to Myrtle Beach!