There's always things to do in Myrtle Beach! From casino cruises to aquariums to IMAX, you'll never get bored.
By | March 22, 2013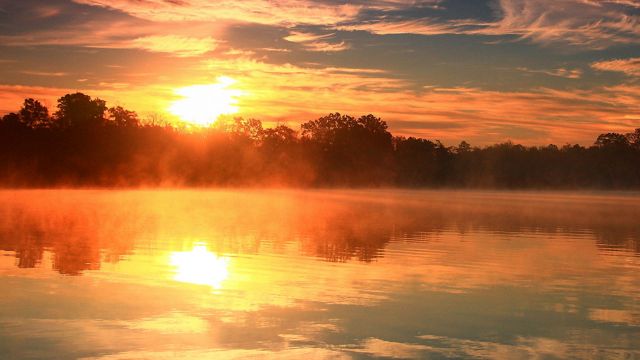 Myrtle Beach, SC
There are plenty of things to do in Myrtle Beach throughout the year, and winter is no exception. While many beach communities essentially close down for the winter, Myrtle Beach continues to please locals and visitors alike with one exciting activity after another... and glory be to the beloved game of golf-the links are always open. Mild winters in this golfing Mecca keep spirited play outside all year long and with well over 100 top-ranked courses to choose from, no one ever sees the same tee twice!

Believe it or not, there's much more to this coastal town than meets the eye, even if its glorious beach is the number one attraction... and it never closes... but for many, winter is the time to shake the sand from your shoes and look just beyond the beach... even "inside" for ALL the FUN Myrtle Beach has to offer! And if it's possible to exhaust the Grand Strand, seafood restaurants and other attractions that stay open in the winter, just jump in a car and go daytripping. The mild winter temperatures make an outing to Georgetown, Conway or Pawleys Island positively delightful. You really don't need a reason to visit these fascinating communities... just go! But if you need a little inspiration, you'll only find those original rope hammocks in one place-Pawleys Island; in fact, the original Pawleys Island Rope Hammock remains one of the most sought-after souvenirs in all of South Carolina, more than a century after riverboat captain Joshua John "Cap'n Josh" set out to fashion himself a cool, comfortable, cotton-rope bed for those steamy lowcountry nights out on the water. The continued success (and comfort) of the venerable Pawleys Island brand has not changed to fit our modern world. Far from it, other than some small improvements to the materials used, the basic hammock design hasn't changed from the bygone days of Cap'n Josh. An original is an original and if it isn't broken... well, you get the point... 120 years and counting!

If shopping is your forte, there's no reason to stop with a hammock... especially when all the hottest brand names you want are available at Tanger Outlet Center on Hwy 17. Most people know that savings is always in season at Tanger, and you get their best price guarantee every day... every month and winter is no exception! Saving so much money at Tanger is an absolute guilt-free shopping experience... and who doesn't want that?

Though all the gardening at home may be done until spring, Myrtle Beach has yet another surprise that's been thrilling people from all around the world for over 75 years! Since its beginning in 1931, Brookgreen Gardens has been a place to renew the spirit and restore your soul with its majestic oaks and world renowned sculpture. The South Carolina light in winter has a particular fondness for the special beauty of Archer and Anna Hyatt Huntington's outdoor museum and every day, Brookgreen offers a selection of tours, programs and exhibits for all ages. As you walk the "Lowcountry Trail" you begin to realize you are not just touring a garden, but reliving history. The many archeological sites from the once thriving rice plantation tell the story of Gullah heritage and culture all year long!

Don't miss the Zoo at Brookgreen where you will see alligators, eagles, otters, wild turkeys and deer in their natural habitats... and sculpture galore that tempts you to return again and again... which is one of the reasons your admission is good for seven consecutive days-even then you'll be hard-pressed to see everything until the next time!

Winter also means "holiday season" in Myrtle Beach and not even the sparkle of the Rockefeller Christmas tree can compare to the glitter and spectacle of the entertainment capital of South Carolina! It's much more than Rudolph... or the delicate point of a graceful ballerina... more than the rat-a-tat-tat of tin soldiers and their drums... even more than the joyous sound of the Halleluiah Chorus. Everywhere you turn, fantastic productions have been mounted just for this special time of year and no expense is ever spared. Rumor has it there's no single sequin left in all the United States and if you happen to see a bright glow in the sky... it isn't Santa Claus or his reindeer... it's the Alabama Theater Holiday show. This Broadway caliber show is a S-H-O-W in the grandest sense of the word and is better known as the South's Grandest Holiday Spectacular performed by some of the best artists in the country. Count on plenty of music, comedy, dance and well... good ole fashioned entertainment!

In addition, the world's greatest celebrity tribute show will continue at Legends in Concert. With its International acclaim and storied history, this uncanny troop of extraordinarily talented performers brings to life everyone from Madonna and Michael Jackson to country greats such as Garth Brooks and Reba McIntyre... and yes-ELVIS is always in the house!

Of course no holiday season would be complete without the Palace Theater and whether it's the familiar "song stylings" of Dino, Frank and Sammy or hometown favorites Roy Clark or Neil Sedaka, the Palace always entertains come rain, snow or shine! Entertainment is big as the beach in Myrtle Beach and it always comes with a certain WOW factor that's found here and only here. It may be winter outside (somewhere) but it's always HOT on stage in Myrtle Beach. No doubt about it, this really IS the most wonderful time of the year!


But there's plenty of excitement at Ripley's Aquarium, too and it often comes with an education as well. More than just a display of exotic undersea animals, Ripley's Aquarium teaches its visitors about the delights and dangers of the sea. With that it mind, Ripley's has hourly presentations, hands-on exhibits, and amazing displays of all things aquatic, but a trip through the Dangerous Reef will take your breath away... literally! This 330-foot moving "glidepath" takes you along the ocean floor as 11-foot sharks glide ominously amongst a host of marine life all around you It's an experience you'll never forget, and one of the most unusual adventures you'll find on the Strand! Then reach out and touch a stingray... it's both educational and exciting! Ripley's Aquarium is a full day of fun for the whole family, and, if you're not careful, you just might learn something!

Now, If you're in the mood to just sit back and let the world come to you, then visit the IMAX® Discovery Theater. Located at Broadway at the Beach, the IMAX® Discovery Theater is a Myrtle Beach "must see." The screens range from four to eight stories tall, and images completely fill your peripheral vision. Using the largest film frame in motion picture history, a whopping 70mm, IMAX® fills the screen with depth and clarity of vision. And to ensure a good time is had by ALL, a 12,000 watt, 6-track digital audio system is the icing on the cake, resulting in a stupendous spectacle of light and sound.

With movies that range from "Lost Worlds," an exploration of biological diversity that travels from the artic to the equator, to a specially enhanced presentation of "Beauty and the Beast, " kids and adults alike will never forget seeing ANY movie at an IMAX® Theater!

Anything to do in Myrtle Beach in the winter? Oh, only if you like fun, excitement, and adventure!