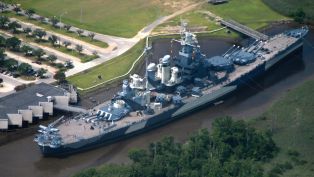 On tour since 1941! Every day the ship is open for your family and friends to tour the most decorated US Battleship of WWII. Come aboard and explore nine decks, crew's quarters, gun turrets, and much more. This is a tour you won't want to miss!
Listing Management:
Update Business Details
MOST POPULAR
Articles
Videos
Directory
Website:
Battleshipnc.com
Location:
1 Battleship Road
Wilmington, NC 28402
Phone:
910-251-5797
YELP Reviews Coming Soon!
Google Reviews Coming Soon!