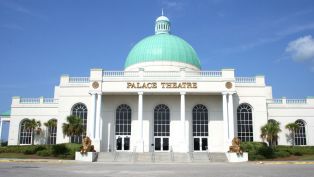 The Palace Theatre is located at the heart of Myrtle Beach in the award winning "Broadway at the Beach" Entertainment Complex. The Palace Theatre plays host to some of the greatest and most spectacular live entertainment shows, broadway theatre productions and musicals from around the world.
Listing Management:
Update Business Details
MOST POPULAR
Articles
Videos
Directory
YELP Reviews Coming Soon!
Google Reviews Coming Soon!