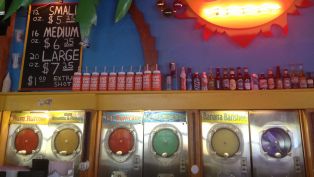 Home of the 190 Octane, the strongest drink! Fat Tuesday, a national specialty daiquiri bar is known for the world largest selection of refreshing, premium frozen drinks. Open 11am daily, Fat Tuesday is know for its Mardi Gras atmosphere direct from Bourbon Street.
Listing Management:
Update Business Details
MOST POPULAR
Articles
Videos
Directory
Website:
Fat-tuesday.com
Location:
1318 Celebrity Circle
Myrtle Beach, SC 29577
Phone:
843-444-3255
YELP Reviews Coming Soon!
Google Reviews Coming Soon!