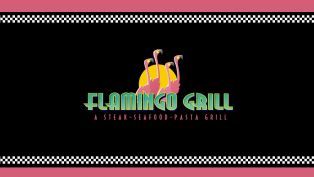 Sexy art deco ambiance. Sparkling display kitchen and upbeat energy. Voted "Best All-Round Restaurant" Flamingo is one of the most popular choices for romantic dining. The food is as sensually pleasing as the surroundings. Awesome Prime Rib, Fried Lobster chunks, Steak Oscar, Seared peppercorn tuna, crabcakes, signature italian dishes and light fare as well.
Alcohol Beverages:
martinis, cocktails, beer & wine
Dress Code :
Casual
Food Type:
Steak
Meal Served:
Dinner
Listing Management:
Update Business Details
MOST POPULAR
Articles
Videos
Directory
Website:
Flamingogrill.com
Location:
7050 North Kings Highway
Myrtle Beach, SC 29572
Phone:
843-449-5388
YELP Reviews Coming Soon!
Google Reviews Coming Soon!