Myrtle Beach
Myrtle Beach Event Calendar
January 2018 Event Calendar
(1 event listed)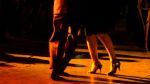 SOS Winter Classic
Join the Society of Stranders at the annual Mid-Winter Shag Classic on the Ocean Drive section of North Myrtle Beach.
February 2018 Event Calendar
(2 events listed)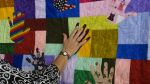 Horry County Museum Quilt Gala
The Horry County Museum hosted the first annual quilt gala in 1994 on the lawn of the old County Courthouse with 40 beautiful quilts waving in the breeze.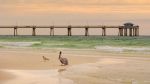 Mardi Gras on the Grand Strand
It isn't only Mardi Gras in New Orleans... Myrtle Beach knows how to throw a mean bead or two and shag dance while doing it!