Myrtle Beach
Myrtle Beach Event Calendar
January 2016 Event Calendar
(2 events listed)
November 2, 2015 - January 2, 2016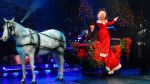 The Carolina Opry Christmas Special
Every year since 1986, thousands of visitors have made the trip to Myrtle Beach, by car and by motorcoach, to see the fabulous Carolina Opry Christmas Special.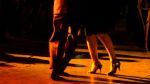 SOS Winter Classic
Join the Society of Stranders at the annual Mid-Winter Shag Classic on the Ocean Drive section of North Myrtle Beach.
February 2016 Event Calendar
(2 events listed)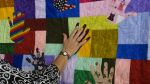 Horry County Museum Quilt Gala
The Horry County Museum hosted the first annual quilt gala in 1994 on the lawn of the old County Courthouse with 40 beautiful quilts waving in the breeze.
June 2016 Event Calendar
(2 events listed)
May 15 - September 18, 2015