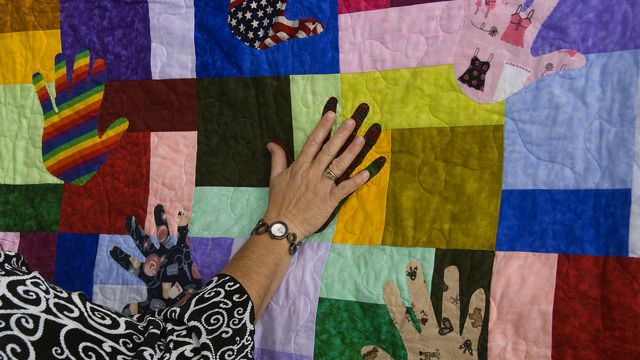 Myrtle Beach, SC
The Horry County Museum hosted the first annual quilt gala in 1994 on the lawn of the old County Courthouse with 40 beautiful quilts waving in the breeze.

NEED TO KNOW:

What:

Horry County Museum Quilt Gala

When:

February 22 - 23, 2013

Where:

Horry County Museum

The quilt Gala is not a judged or juried show, anyone can participate by entering a quilt. Applications to enter a quilt can be obtained at the Museum, through the mail, or the Museum's website. Registration for the quilts is held at the Museum two weeks prior to the Gala. (All quilts are fully insured and secured while in our possession.)

Hosted by The Horry County Museum and held in 17,000 sq. ft. Ocean Lakes Family Campground Recreation Center. Our annual quilt gala has grown to be an event that show more than two hundred quilts and quilted items per year. Hourly demonstrations will be held on this fine craft. The event is co-sponsored by Grand Strand Quilters.

For more information please call 843.238.5636.