The celebration of the Cammy Awards (Carolina's Magic Music Years) began in 1995 as an exciting party of performers and fans of Carolina Beach Music.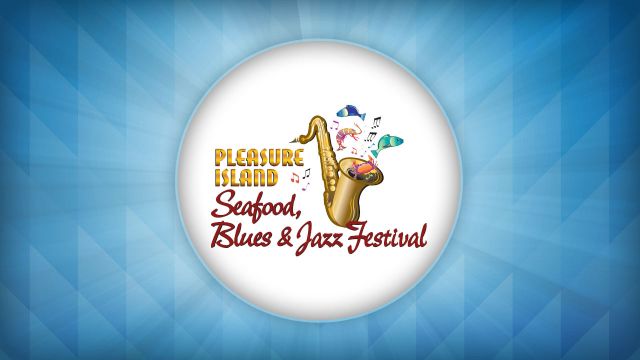 Kure Beach, NC
In October, when the weather is warm, the sun's shining and the warm ocean breezes are fluttering, bring your lawn chairs and family, leave your hectic world behind and exercise your "license to chill" for two music filled days at the world famous "Pleasure Island Seafood, Blues and Jazz Festival."
NEED TO KNOW:
What:
Seafood, Blues, & Jazz Festival
TWO Decades of Seafood, Blues, and Jazz at the Beach
Now entering its 24th year, let the music performed by nationally recognized Blues and Jazz performers, coastal cuisine, natural beauty and salt air transport you into another dimension…and into a world where your cares and stresses are left behind. It's a world where the weather is warmer, the people are friendlier, the food is tastier, and the music is "blue-sier".
A weekend of non-stop musical talent, the Pleasure Island Seafood Blues and Jazz Festival features live jazz and blues performances on two stages. The music can't be beat and the locally prepared seafood is simply the best in the region.
This two-day festival takes place along the scenic Cape Fear River at the Fort Fisher Military Recreational Area in Kure beach. Enjoy browsing at the Fine Arts Plaza, shopping for crafts, listening to music, and fine wine tasting. Children will stay entertained for hours as they enjoy magicians, juggling acts, clowns and much more in the Kidz Zone.
This is a family festival appealing to all ages.
Festival attendees are invited to browse the arts gallery, shop for crafts, taste fine wines and enjoy fresh seafood prepared by some of the finest local restaurants.
The name Pleasure Island refers to the larger of two barrier islands located along the Cape Fear Coast and is made up of Carolina Beach to the north, Kure Beach in the middle and Fort Fisher to the south.