Check out the Annual South Carolina State Bluegrass Festival to be held at Myrtle Beach in November.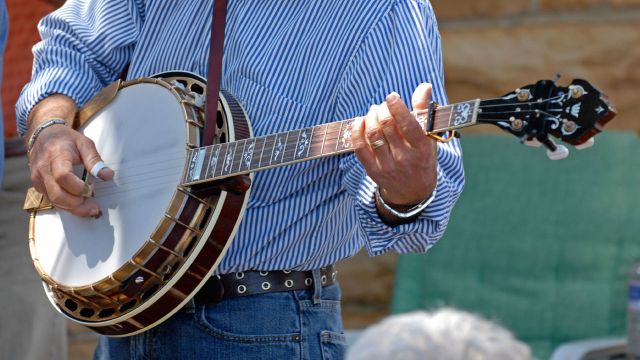 Myrtle Beach, SC
There's something simple, direct and authentic in Bluegrass Music. In a time and place that values novelty, experimentation and change-for-change's-sake, Bluegrass at its purest remains a truly original American concoction.
NEED TO KNOW:
What:
South Carolina State Bluegrass Festival
When:
November 23 - 25, 2017
Where:
Myrtle Beach Convention Center
2101 North Oak Street
Myrtle Beach, SC 29577
Originating in southern Appalachia, Bluegrass is a blend of Scottish-Irish and traditional American folk music that has remained true to its roots through several generations of inspired performers. Pure Bluegrass is acoustic, shunning any electric instruments in favor of fiddle, bass fiddle, acoustic guitar, 5-string banjo, mandolin, and dobro. These are the instruments the "old-timers" used, the legendary greats of Bluegrass, most famously Bill Monroe and the Bluegrass Boys.
Monroe is credited with refining the genre into its present form. By 1945, with the addition of Earl Scruggs and his infectious, driving banjo, Monroe had perfected the Bluegrass sound.
Bluegrass had its heyday in the 1950's, as Scruggs and Lester Flatt left the Bluegrass Boys, forming Flatt and Scruggs and the Foggy Mountain Boys. Between them, these two groups popularized and spread the Bluegrass "gospel."
Every November, the South Carolina State Bluegrass Festival in Myrtle Beach celebrates and honors this musical form by bringing together the top practitioners of Bluegrass, and presenting them in a venue that allows for direct audience participation. Jam sessions develop spontaneously, and often audience members join in.
Click here for the South Carolina State Bluegrass Festival performance schedule.