North Myrtle Beach hosts a St. Patrick's Day Parade to top all others! Join us for a rollicking good time in downtown North Myrtle Beach.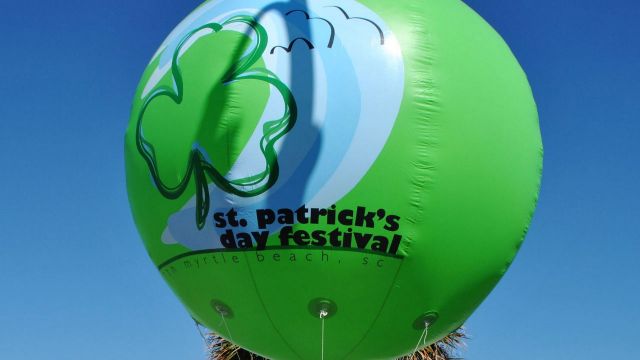 North Myrtle Beach, SC
There is no discrimination in this crowd; it makes no difference if there is Irish in your blood or you just happen to love corn beef and cabbage, everyone is invited to partake in this full day of St. Patrick's revelry.
NEED TO KNOW:
What:
St. Patrick's Day Parade
Where:
Main Street, North Myrtle Beach, SC
With a parade kicking off in the early morning hours, followed by a non-stop barrage of live entertainment, this is a St. Paddy's party no one will want to miss. You can find other St. Paddy's Day parties at a host of Grand Strand bars and restaurants, but the parade and party in North Myrtle Beach's town square is far and away the best.
The parade runs down Main Street with a long line of fanciful floats, marching bands, and gorgeous beauty queens.
Of course, there'll be plenty of green beer on hand, not to mention the usual Myrtle Beach festival treats - great food, excellent music and artful crafts.
Green clovers, Guinness beer, leprechauns, and a Blarney Stone: St. Patrick's Day, Myrtle Beach style.