The World Amateur Handicap Championship is held every year in Myrtle Beach, South Carolina.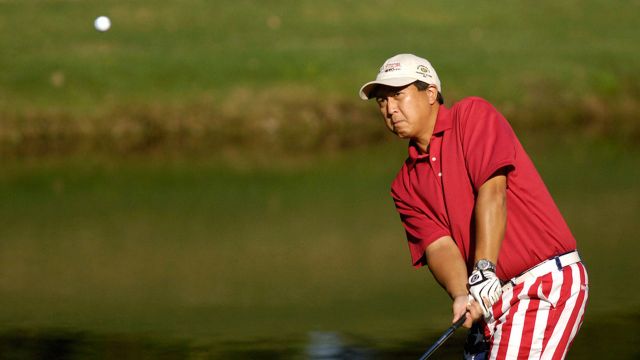 Myrtle Beach, SC
Termed the "Everyman Open" by Golf Digest, this four-day links extravaganza invites golfers of all skills and abilities to come out and compete. The tournament is so big it has to be held at several of the area's top courses. In fact, the field is so large that use is made of over 70 local courses.
NEED TO KNOW:
What:
World Amateur Handicap Championship
When:
August 28 - September 1, 2017
Where:
Courses Throughout Myrtle Beach
Over 5,000 golfers compete in this exciting Amateur meet, and beyond the fun of the Championship race, they are exposed to the latest and greatest gear from golf's premier equipment manufacturers. Duffers can also participate in long drive and putting contests... so if you're proud of your drive or short game, give these a try.
This being Myrtle Beach, there are ample opportunities for dining, drinking and generally having a good time - maybe that's one of the reasons for the enduring popularity of this event! Whether you are a scratch golfer or you find yourself knee deep in sand most of the afternoon, don't fear: there is a skill division for you.
Everyone is guaranteed fun by being part of this golf experience that was hailed as the "Mother of all golf tournaments" by Golf World.
Hey if you do shoot well, there are prizes for the top ten finishers in each category. FORE...days of fun on the course, you'll be teed off if you miss this one.