Video Player
NOTE:
Works on most websites and blogs. Does NOT work with most social networks - use
Video Link
instead. Not compatible with video upload sites (YouTube, Vimeo, etc).
Published by:
TripSmarter.Com
Published date:
March 10, 2014
Total views:
159 total views
Monthly average:
79 views / month
Daily average:
0 views / day
Sands Resort
Attractions, Beaches, Condos. Sands Resorts in Myrtle Beach is not just a location, it's a destination.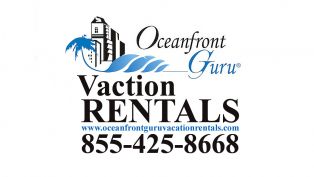 Offering a variety of vacation rental properties along the coast of Myrtle Beach and throughout the Grand Strand.
If you are looking for the best resorts at great prices with quality service you've come to the right place! Our site will give you the ability to sort through options based on your needs and desires. We can offer a range of personalized features where nothing is impossible. Looking for a family getaway at a great price, maybe a large golf group in need of accommodations and tee times at top courses, a romantic long weekend at an upscale resort or anything in between, let us help you book your next Myrtle Beach vacation and you will never have to look for another rental company!
Listing Business Hours:
8.00 am - 5 pm
Listing Management:
Update Listing