Video Player
NOTE:
Works on most websites and blogs. Does NOT work with most social networks - use
Video Link
instead. Not compatible with video upload sites (YouTube, Vimeo, etc).
Published by:
TripSmarter.Com
Published date:
December 3, 2013
Total views:
253 total views
Monthly average:
50 views / month
Daily average:
0 views / day
Medieval Times - Dining Tip
Francesca Sullivan-Hester with a Dining Tip for Medieval Times in Myrtle Beach, SC.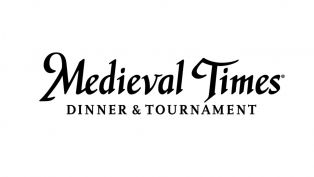 Surrender to an age of bravery and honor and witness epic battles of steel and steed during our two-hour dinner tournament. From ringside seats, discover a feast of the eyes and appetite with more action, more fun & more excitement than ever before.
As you thrill to a rousing live jousting tournament, marvel at awe-inspiring horsemanship and falconry, Medieval Times serves a four-course meal fit for royalty.
Advance Tickets:
Yes
Alcohol Available:
No
Food And Drinks:
Yes
Listing Management:
Update Listing