Video Player
NOTE:
Works on most websites and blogs. Does NOT work with most social networks - use
Video Link
instead. Not compatible with video upload sites (YouTube, Vimeo, etc).
Published by:
TripSmarter.Com
Published date:
July 7, 2014
Total views:
205 total views
Monthly average:
20 views / month
Daily average:
0 views / day
Fireworks at Broadway at the Beach - Did You Know?
Melissa Armstrong from Broadway at the Beach talks about the fireworks displays at Broadway at the Beach.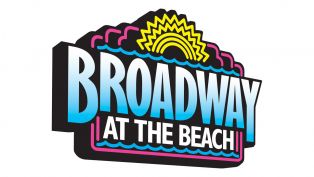 Broadway at the Beach is the one incredible place everyone needs to visit to experience the best that Myrtle Beach has to offer. Conveniently located in the heart of Myrtle Beach, Broadway at the Beach provides a wide range of outstanding activities for visitors of all ages. There's always something new and exciting to see and do, including special events throughout the year. Prepare to be dazzled at every turn as you enjoy the best shopping, dining, entertainment, attractions and accommodations. Broadway at the Beach is Positively Awesome!
Listing Business Hours:
Varies depending on season
Listing Management:
Update Listing