Video Player
NOTE:
Works on most websites and blogs. Does NOT work with most social networks - use
Video Link
instead. Not compatible with video upload sites (YouTube, Vimeo, etc).
Published by:
TripSmarter.Com
Published date:
December 1, 2014
Total views:
108 total views
Monthly average:
27 views / month
Daily average:
0 views / day
Senor Frogs Welcome Message
"Chavo" from Senor Frog's in Myrtle Beach would like to welcome you to Myrtle Beach, SC!
Website:
Senorfrogsmb.com
Location:
1304 Celebrity Circle
Myrtle Beach, SC 29577
Phone:
843-444-5506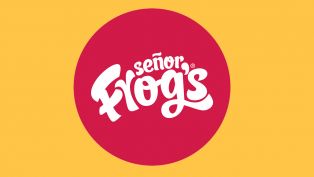 Señor Frog's is a restaurant, bar and clothesline known for its spontaneous and interactive entertainment. Serving lunch and dinner, the menu is casual and approachable with an authentic Mexican twist.
Listing Management:
Update Listing