Few hotels elevate the best experiences to a new high, uniquely setting the standard for an uncompromised experience.
By TripSmarter.Com | March 26, 2013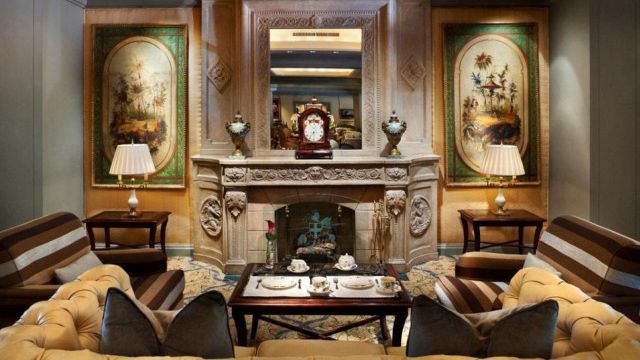 New Orleans, LA
I can be counted among the road warriors who spend more time in hotels than in my own bedroom. So whenever possible, I search out properties with individuality and gracious hospitality. There are a few that elevate the best experiences to a new high, uniquely setting the standard for an uncompromised experience in comfort, service and aesthetics. The Windsor Court is that and more.

Upon entering the lobby your first glance falls on the ever-present voluminous vase of perfect roses. Just beyond, you are greeted by William Powell Frith's painting of "King Charles II's Last Sunday". A fitting location for this legendary piece of artwork that immediately transitions each guest into The Windsor Court ambience. For those who appreciate luxury and sophistication, you'll find it here...as well as all things English.

The beloved British tradition of afternoon Tea in Le Salon is one of my favorite respites from the fervor of the city. Complimenting tea or cocktail (Cocktails at tea? Of course! After all, you are in New Orleans!), The Windsor Court presents a perfect menu of tea sandwiches, canapés, delightful sweets and petit fours. "Cuisine art" is a signature of this Orient-Express hotel and never more evident then in its recent announcement of New Orleans' own, Greg Sonnier as the Executive Chef of The Grill Room.

After savoring a spectacular meal, you can relax in an unusually spacious room or suite bedecked in traditional English decor with modern amenities, luxurious bedding and furnishings. You can stroll through the property in the warmth of its mahogany draped walls to experience an outstanding collection of fine art and antiques, read at the pool, indulge in an in-room spa experience, enjoy the full service gym or simply put your feet up and take in the Crescent City from your balcony.

Steps away from all the excitement of New Orleans' premier venues, The Windsor Court lacks all pretense and offers up a generous dose of gracious hospitality...a premier establishment specializing in the Art of Accommodation.