Cajun Culture is a large part of New Orleans, and a large part of why so many travelers visit the city.
By TripSmarter.Com | March 22, 2013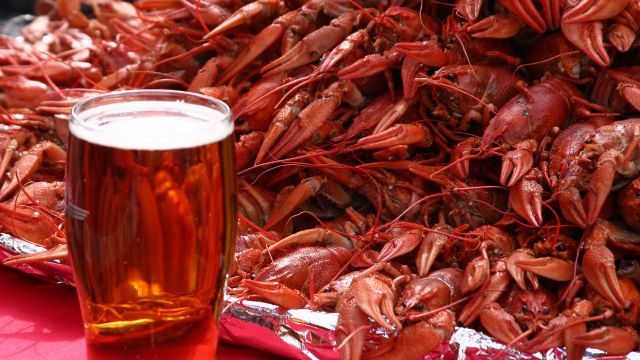 New Orleans, LA
Jacqueline Kennedy Onassis once referred to South Louisiana as "little France.' This is the heart of French speaking Louisiana and what has become known as "Cajun Country."

Cajun country is an everyday celebration of culture, language, food, music and festivities. Cajuns are friendly and, most of all fun, and it shows in the many ways that their culture is celebrated...

One aspect of the Cajun culture, and, to many, the most important, is the food. Ever heard of '"mudbugs?" Sounds like a disgusting insect, but a true Cajun will not only eat a mudbug, A.K.A crawfish, but they will engage in "sucking da heads!" Because, as Cajuns know, that's where the flavor is! You can find "mudbugs" in almost everything...whether its Crawfish Etouffee, Fried Crawfish, Gumbo, the list goes on and on.

Cajun festivals held throughout Louisiana, most, of course, to honor what Cajuns love best! FOOD! There is the Pepper Festival, Rice Festival, Shrimp Festival, Crawfish Festival, Herb Fest of Louisiana and The Giant Omelette Celebration... just to name a few. Another important aspect of Cajun culture is the music.

On any given day there is a fais-do-do, (street dance) on every street corner. Street performers groove to the beat of congo's, accordians, saxophones and harmonicas. But no matter what the instrument of choice, the sounds are unmistakable. Clap your hands and stomp your feet, cause this is one party you just can't beat!

Probably the most noticeable trait of a true Cajun is the distinguishing language or "lingo." The distinct combination of french and English makes for an interesting dialect consisting of words such as: Fais do do, Gris-Gris, Fete', Fleur de lis and Lagniappe. While sometimes confusing, a conversion with a local is never a bore!