During volatile periods like we are experiencing today, many investors have historically turned to art and antiques as a great way to diversify.
By TripSmarter.Com | March 22, 2013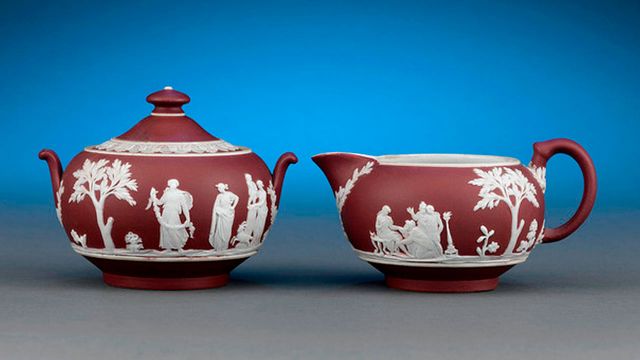 New Orleans, LA
In today's uncertain financial times, our outlook on the art and antiques market remains positive, particularly in New Orleans, a city that has long been associated with fine art and antiques. History has shown that when stock markets fall, art and antiques have typically performed quite well. During volatile periods like we are experiencing today, many investors have historically turned to art and antiques as a great way to diversify, and our great city is the perfect destination for collectors and investors looking for great works of art or important antiques to add to their portfolios.

At M.S. Rau Antiques, we follow the art and antiques market very closely, both locally in New Orleans, and internationally. As an individual investor, I am far more concerned about my stock portfolio losing value than I am for the value of my personal art and antiques or our inventory at M.S. Rau Antiques. We view our art and antique holdings as solid and safe assets. After all, we have seen an overall consistency in the antiques market that simply does not exist in many other places, and we have historical evidence to show that our opinion is well founded.

For example, the Antiques Collector's Club compiles an annual Antiques Furniture Price Index (AFPI) which shows that antique furniture has outperformed both the stock market and home values for most years since it began tracking in 1968. In a 2001 article in the New England Antiques Journal, AFPI statistics were cited showing antiques as posting 33-year increases that were almost double that of the stock market. Fast forward to 2007 when, according to an article posted on Art & Antique.com, the overall art market saw an impressive gain of 20% compared to a much more modest 5.5% increase of the S&P 500. With the world's markets on the slide today, that positive gap is almost certain to widen.

To further the point, more than 1,000 new auction records have already been set around the world this year, according to ArtNet.com. You might wonder how these incredible prices are realized in the midst of an economic crisis. The art and antiques market is fueled by a host of investors anxious to diversify into less volatile arenas and by the influx of new money hailing from emerging economies such as China, Russia and India.

"The art of collecting has turned into the science of investing. Art has now gone from being something you hang on the wall, that you collect, to being an annuity," explained Mitchell Moss, director of the Taub Urband Research Center at New York University. Wolfgang Wilke, Vice-President of Dresdner Bank's Economic Department weighed in, "Art combines passion and investment. But under purely financial aspects, art is a genuine contender as part of any sophisticated asset planning. The zeitgeist and the search for alternatives to the classic forms of investment will ensure that art as an asset class will enjoy an unimagined upswing."

These are just two of the many experts who share our view. Of course, the real beauty of a fine antique or incredible work of art is not necessarily determined by its market potential. The true beauty is that it pays a dividend daily... in your enjoyment. Our rule has always been, and remains, buy an antique or work of art because you love it. These are long-term investments to be savored and enjoyed. Antiques and art have another great advantage in that they can often be passed on to the next generation with no estate tax!

Even in the midst of these very uncertain economic times, we remain optimistic here at M.S. Rau Antiques. We've spent the last 96 years offering the very finest antiques and artworks available because we know from experience that these quality pieces traditionally offer the greatest potential. We invite you to visit our gallery, and other galleries in New Orleans, to see the extraordinary selection of antiques and art of all genre and category. And, while we can't guarantee that your acquisitions will appreciate... no one can... we can look at historical trends and see that the "blue-chip" antiques we offer have enjoyed an enviable track record.

So, if you are a seasoned collector or just exploring the art and antiques market as a viable, "hard-asset" alternative to today's more volatile investments, take heart in these tumultuous times. When it comes to antiques and fine art, history is on your side.