New Orleans is just brimming with holiday fun.
By TripSmarter.Com | March 22, 2013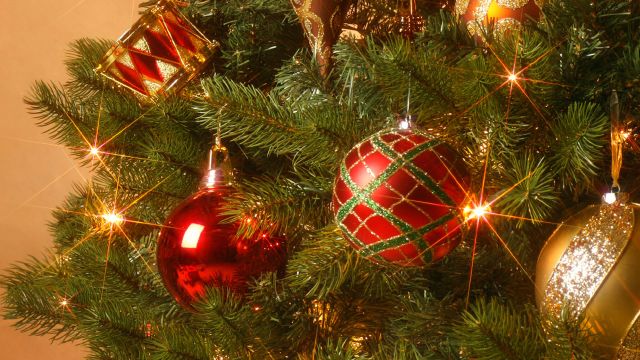 New Orleans, LA
In New Orleans, we do the holidays with our own unique style! The celebration starts in early December with a plethora of actives, beautiful decorations and lots of New Orleans FOOD! Naturally, there is great holiday music (it's New Orleans, after all!) and all the local New Orleans families cook even more food than usual! Families get together to walk through City Park and the whole town is just brimming with holiday fun.

This year, the French Quarter Festival, Inc has planned a wonderful holiday season in the Vieux Carre (Vieux Carre means Old Streets in French and refers to the French Quarter). Several homes and museums will be decked out in the season's best décor and open for tours; some venues are even doing special holiday cooking demonstrations.

New Orleans is all about food, and it can't be the holidays without our favorite holiday dishes! Various restaurants are participating in Reveillon, a Creole Dining Tradition throughout the month of December. One favorite place to check out is Antoine's, they offer their Reveillon menu at lunchtime. It is a four course meal of all of my New Orleans favorite items, from Shrimp Remoulade to Soft Shell Crab and they decorate the whole restaurant the same way they have done it for over 100 years!

Don't forget Papa Noël! (That's Santa in New Orleans lingo!) Some of his favorite spots to hang out are the Royal Sonesta "Royal Teddy Bear Tea" where proceeds from sales of their custom ornament go to help the Children's Hospital, and he loves to wander the streets of the French Quarter checking to see who is naughty or nice.

Of course, shopping for the holidays in New Orleans is like no where else on earth! FABULOUS! From Magazine Street to Royal Street and, of course, at our famous Shops at Canal... all the retail shops have something special to offer shoppers. The Royal Street Guild will offer free champagne to shoppers every Saturday in December, and the 500- 700 blocks Royal Street will stay open later on Wednesday nights. This is great time to buy on Royal Street... remember, there is a new Louisiana law for tax-free shopping on art and antiques!

It all comes to a glorious in on December 24, Christmas Eve, with a time-honored Louisiana tradition, the Lighting of the Bonfires on the banks of the Mississippi. Oh, I could go on about our wonderful holidays and our traditions, but I think it would be best if you just came and checked it out yourself!