Many people who come to Hotel Monteleone don't want to leave.
By TripSmarter.Com | March 26, 2013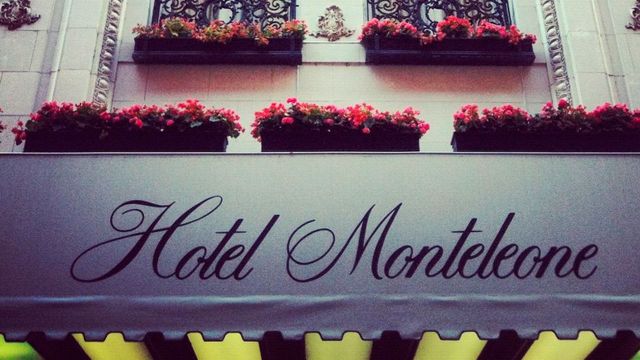 New Orleans, LA
This hotel has long been a favorite of writers - Ernest Hemingway mentioned Hotel Monteleone in, Night Before Battle. Whether truth or fiction, our history is rich in stories. Many people who come to Hotel Monteleone don't want to leave. Some never do. The historic hotel, founded in 1886 by Antonio Monteleone, a count from Sicily, and currently owned by the fourth generation of the same family, has often heard ghost stories from guests, especially those who stay on the 14th floor (actually the 13th floor).

In March 2003, the International Society of Paranormal Research spent several days investigating Hotel Monteleone. While at the hotel, the team made contact with more than a dozen earthbound entities. The most common sightings through the years has been the image of a happy young boy playing, and legend has it that he was the son of Josephine and Jacques Begere who stayed at the Monteleone when they came to New Orleans in the late 19th-century to attend an opera in the famous French Opera House on Bourbon Street. Maurice, their young son, was left with his nanny while the couple went off to the opera. He had not been feeling well and while they were gone he developed a high fever. Shortly after the parents got back to the hotel, Maurice died….

Combining a legendary history of hospitality with a vibrant contemporary flair and a location that puts you at the very heart of all that is the French Quarter in New Orleans.

From the Grand Lobby to the world-class cuisine to the welcoming comforts of private suite, this is quintessential New Orleans. Family-owned and operated for over a hundred years, the hotel takes pride in its hard earned reputation for excellence. And it shows. Hotel Monteloeone recently became the first independent hotel in the country to receive J.D. Power and Associates Award for Outstanding Customer Service. The hotel boasts a formidable array of elegantly appointed rooms and suites, first class amenities like a rooftop pool, fitness center, and an internationally acclaimed level of service.