New Orleans was only a small portion of one of the largest land purchases in history!
By TripSmarter.Com | March 26, 2013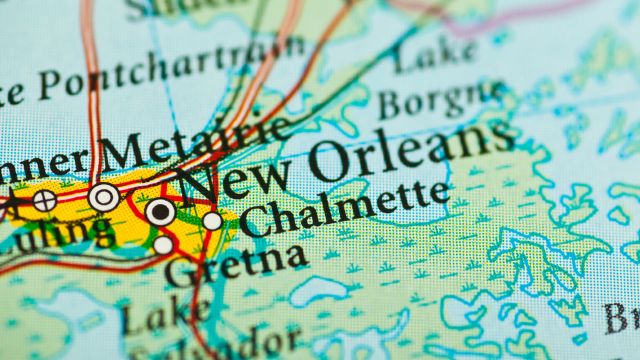 New Orleans, LA
The huge province of Louisiana was originally settled by the French in the early 18th Century but in 1762 it was ceded to Spain by a "secret" treaty. The boundaries were vaguely defined but today would include present day Arkansas, Missouri, Iowa, Minnesota, North and South Dakota, Nebraska, Oklahoma…nearly all of Kansas, the portions of Montana, Wyoming and Colorado east of the Rocky Mountains and of course, Louisiana, west of the Mississippi River but including the city of New Orleans.

Napoleon, true to his nature, had a vision of a renewed western empire for France, and his schemes included the recapture of Louisiana from Spain. Control over this vast territory would halt the westward expansion of the young United States and would supply French Colonies in the West Indies with the goods they needed.

In another "secret" treaty in 1802, Napoleon coerced Spain into returning Louisiana to France. His "Napoleonic" plans, however, were foiled when his troops in Santo Domingo were destroyed by yellow fever and the revolutionists. The costly revolt in Haiti forced Napoleon to reconsider his plan to make Hispanola the keystone of his colonial empire and impending war with Great Britain made him question the feasibility of holding Louisiana against that great naval power.

Needles to say, the revelation of the secret agreement whereby Spain retroceded Louisiana to France aroused a great deal of uneasiness in the United States…France was an aggressive power and Western settlers depended upon the Mississippi River for commerce. The acquisition of New Orleans and its useful port became of paramount national interest.

Many American settlers and merchants were already in the region because of New Orleans' vital geographic position at the mouth of the Mississippi River.

In 1801, President Thomas Jefferson decided to send his envoy, Robert Livingston, to France in order to purchase New Orleans. Congress granted him $2 million for the purchase. Napoleon initially refused, leading Jefferson to send James Monroe to secure the deal. However, in April 1803, just days before Monroe was to arrive in Paris, Napoleon surprised everyone by offering to sell not only New Orleans but all of Louisiana…or nothing at all! The United States finally agreed to purchase Louisiana for $11,250,000 and assumed claims of its own citizens against France up to $3,750,000, for a total purchase price of $15 million. The treaty, dated April 30, 1803, was signed several days later.

Years later, according to popular legend, some of Napoleon's former officers who were residing in New Orleans schemed to rescue him from exile on the island of St. Helena and bring him to Louisiana. A ship, manned by Louisiana pirates and waiting off the coast of St. Helena was to carry him to New Orleans, where he was to live in a house in the French Quarter given to him by the city's mayor. Napoleon died just three days before the ship was set to sail. The house, however, has remained a famous landmark…now a restaurant and bar known as the Napoleon House.

2003 marks the 200-year anniversary of the Louisiana Purchase…The Louisiana Purchase included a region very different from others on the American map. Louisiana had a more ethnically and racially diverse population than many parts of the United States and its political and social systems were deeply rooted in the French and Spanish Colonial period. Americans were never able to mold Louisiana into a state like all others and gratefully, many of Louisiana's unique aspects, rooted in the colonial period, remain intact today.

Two hundred years later, the song Louisiana sings is "Happy Birthday." The year 2003 marks the Louisiana Purchase Bicentennial, a year-long celebration of activities and events set statewide to entertain, educate and inspire Louisiana citizens and visitors.

Happy Birthday…long live New Orleans!