Get on down to New Orleans for a Merry Christmas!
By | March 22, 2013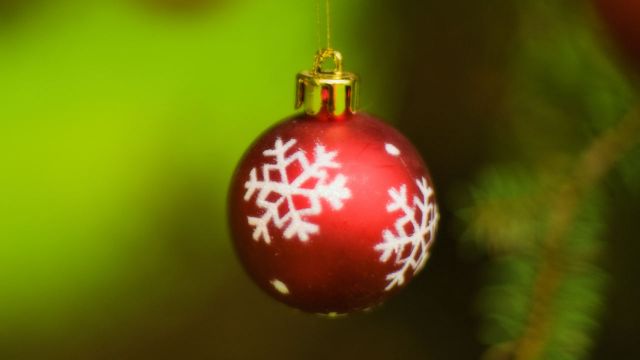 New Orleans, LA
It's usually HOT in the Big Easy... the city that never sleeps, but come winter, everyone enjoys the milder temperatures while preparing for Christmas and the biggest event of the year... Mardi Gras! The Mississippi Riverboats don a few decorations, too and never stop running excited passengers up and down the mighty Mississippi... or you can enjoy any number of other popular attractions such as the Audubon Zoo, Aquarium of the Americas, Harrah's Casino and Mardi Gras World, the home of Mardi Gras where it ALL happens 365 days of the year. Stop by for a fascinating tour of floats, colorful characters and everything you ever wanted to know about papier mache'.

The French Quarter of course, is the heart and soul of this great city and you'll find it filled with Christmas cheer and beautifully decorated shops of every size and description, including gift ideas that range from fabulous antiques and original art to cook books from famous chefs or a gift card to one of New Orleans' many legendary restaurants. Along the way, one of the best experiences may be an interesting encounter with more than one crazy, fun-filled person in the Quarter or your favorite artist busily at work in his or her gallery.

There are also several notable museums in New Orleans including the New Orleans Museum of Art (NOMA), National D-Day Museum, Musee Conti Historical Wax Museum and the Historical New Orleans Collection dedicated to the preservation of the history and culture of New Orleans and the Gulf South region. You'll easily discover many holiday celebrations in the city, but the premier holiday extravaganza and the most sparkling Christmas display of all is produced every year at City Park. It's truly a "Celebration in the Oaks." The hundred year-old mighty oaks of City Park are lit with lights too numerous to count and the mild winter weather makes it the perfect place for a stroll through what can only be called, a magical enchanted wonderland. The walking tour includes a myriad of fun rides for adults and kids alike in the Carousel Garden. In addition, there's a 14,000 square-foot elevated historic train exhibit with nearly 40 landmark buildings and replicas of New Orleans Streetcars. Nearby is the "Cajun Night Before Christmas," a tribute to noted children's author, James Rice. This exhibit features life-sized characters from the famous book and a 10 minute narration which runs continuously. The charming Cajun cottage and every colorful character in the story are perfectly choreographed in a wonderful retelling of the beloved story using "high-tech" computer technology.

This is also the time of year to enjoy the Christmas Home and Garden tours for a close up and personal look at how New Orleanians really live, not to mention all the great Christmas décor inside and out. And if you happen to be a "Christmas night owl," there are TONS of bars and clubs that never close! And don't forget about the wonderful New Orleans's Cuisine... it's as famous as it is delicious and that Cajun slant is just about everywhere you go from small cafés to BAM! Emeril's or Paul Prudhomme! It takes more than a few winter months to turn down the heat in this party city... so, plan ahead and get on down to New Orleans for a guaranteed good time and a very Merry Christmas... oh, and a Happy New Year, too!