The New Orleans D-Day Museum is a 70,500 sq. ft. complex.
By TripSmarter.Com | March 22, 2013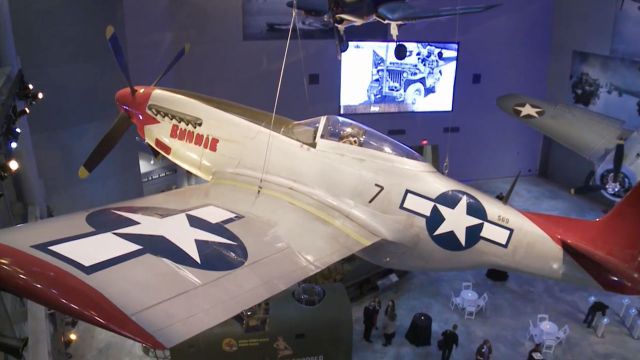 New Orleans, LA
On June 6, 1944 tens of thousands of American, Canadian, and British soldiers, sailors and airmen participated in the largest sea-borne invasion in world history- the goal? To end the Nazi tyranny that had turned Europe into a charnel house. By nightfall 2,400 were dead. Beginning Saturday, June 3, New Orleans will celebrate those men and their heroic deeds with several days of events culminating with the grand opening of the National D-Day Museum on Tuesday, June 6th.

The Museum, at 923 Magazine Street, is a 70,500 sq. ft. complex consisting of a renovated, four-story 19th century warehouse and the adjoining four story glass fronted Louisiana Memorial Pavilion. The primary exhibition space is in the former Louisiana Brewery building.

Historian Stephan Ambrose, America's foremost authority of the Second World War, is the driving force behind the Museum, and one of those most responsible for the national resurgence of interest in World War II.

Prof. Ambrose intents the Museum to be more than just a remembrance of the deeds done by those young men over fifty years ago… he expects it to contribute to the democratic heritage left us by those heroes. The Museum's 4,000 sq. ft. Research & Curatorial Center is a climate controlled place for the study of the Museum's artifacts. There's also space for lectures and classes within the Center.

The Louisiana Memorial Pavilion, named for all Louisiana veterans and citizens who manned the "home front" in World War II, is a 22,500 Pavilion that will serve as the Museum's formal entrance. The 110-seat Malcolm S. Forbes Theater will host continuous showings of D-Day Remembered.

Of special relevance to New Orleans is the Higgins Boat that will be a part of the museum. It is a re-construction of a LCVP (Landing Craft, Vehicle Personnel) of the type used to storm the beaches at Normandy. New Orleans' own Andrew Jackson Higgins designed the craft, and his Higgins Industry built thousands of them.

So instrumental were the various landing craft designed and built by Higgins Industries, that General Dwight Eisenhower was quoted by Stephan Ambrose as saying, "Andrew Higgins... is the man who won the war for us."