New Orleans has a great cultural scene with a vibrant artistic community.
By TripSmarter.Com | March 22, 2013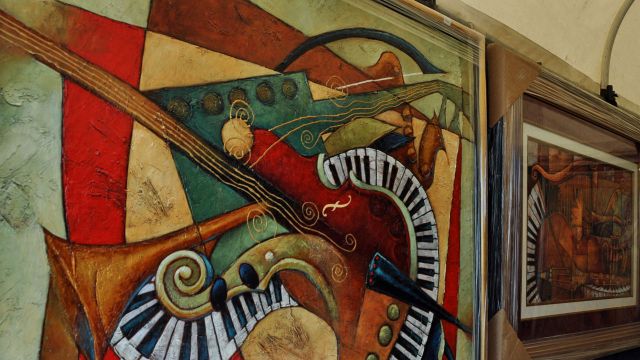 New Orleans, LA
New Orleans is renowned for its architectural beauty and wild and revelous nightlife. Just as important to the city's cultural scene is its creative and vibrant artistic community. Supported by arts organizations that provide resources and encouragement, as well as by theaters and art galleries that showcase local talent, the artistic life of New Orleans is as rich and varied as this magnificent river city's history.

The Arts Council of New Orleans, where "The Arts Matter," is a non-profit private organization that has been designated the city's official arts agency. By providing programs, services and resources to artists, other arts organizations, the business community and city government, the Arts Council stimulates the arts in New Orleans. The Arts Council are at 225 Baronne Street and can be reached by phone at 504.523.1465.

Young Aspirations/Young Artist (YA/YA) Inc., a non-profit arts organization, encourages the development of artistic expression in artistically talented inner-city youth. Through educational opportunities which empower these budding new artists to become professionally self-sufficient YA/YA enriches not only their lives but also that of all New Orleans. They can be reached at 504.529.3306, or stop by their offices at 628 Barronne Street.

The theater hasn't been overlooked in New Orleans. A variety of amateur and professional theaters vie for the attention of an appreciative audience of drama lovers. The Southern Rep Theatre, at 7214 St. Charles Ave on the 3rd level at Canal Place, is New Orleans' only year-round professional (equity) theatre. Their mission statement is "to create a Southern style of theatre in which performance is unique throughout the world." They do this by using southern dramas, playwrights and actors. You can call them at 504.861.863.

Saenger Theatre, 143 North Rampart, brings classic theatre to New Orleans. Saenger Theatre is the place to go if you wish to see the gems of the stage with true artistic passion. From Sunset Boulevard to Showboat all of your favorites will eventually play at the Saenger. With casts made up of such luminaries as Grammy winner Toni Tenille in last years Victor/Victoria you can't miss by attending the Saenger Theatre. Call for more information at 504.525.1052.

If you're tastes run more to museum quality European and American paintings, sculpture, watercolors and drawings, then you will find no better place to look than the Fine Arts Gallery of New Orleans at 220 Chartres Street. Their academically-trained staff provide appraisal, consultation, and brokerage services. From Old Masters to French and English Impressionist and Post-Impressionist masterpieces, the Fine Arts Gallery of New Orleans is a one-of-a-kind jewel. On the web at fineartsgallery.com, you can call them at 504.522.0691.

Looking for fine contemporary paintings, sculpture or graphical work? Hanson Gallery-New Orleans features both internationally known artists and fast rising regional artists. You can contact them by calling (504) 524-8211.

Whether you are an established collector of art and antiques or have only recently begun to appreciate the beauty of fine antique furniture and masterful paintings, there is no better starting point than Dixon & Dixon. With decades of experience and an exceptional eye for quality, Dixon & Dixon provides New Orleans with world-class antiques and artwork with a world-class guarantee.

The "Mary Dixon Guarantee" is a unique service of Dixon & Dixon. A credit of 5% a year for four years and a generous trade-in policy means that your antiques are investments as well as objects of art. As the largest dealer in the country of English and French antique furniture and paintings Dixon & Dixon shouldn't be missed. And if you are in the market for tall case clocks, grandfather clocks to most Americans, then you must visit Dixon & Dixon at 237 Royal Street or call 504.524.0282 or 800.848.5148.

One of the most unusual shops in all New Orleans is Royal Cameo Glass, at 636 Royal. Featuring Cameo Glass, a multi-layered richly colored art glass, Royal Cameo Glass brings the work of renowned artists including Murphy, Lotton and Darni to New Orleans.

Ancient art brought to its height by 20th Century artists it flourished during the Art Nouveau period, when such great names as Tiffany lent their skill and talent to the media. Today artist Kelsey Murphy has mastered the techniques and aesthetics of Cameo Glass and represents the pinnacle of the art. You can phone them at 504.522.7840.