Shopping on Royal Street in New Orleans' famous French Quarter is an experience of a lifetime.
By TripSmarter.Com | March 26, 2013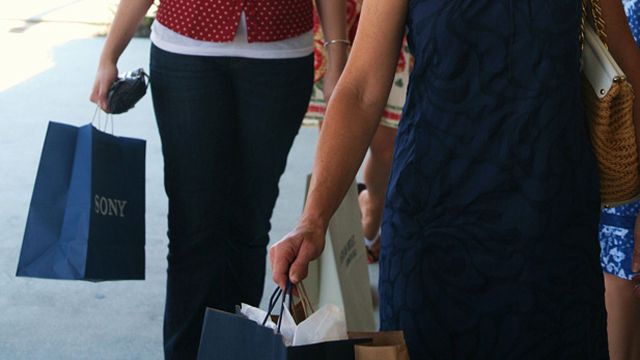 New Orleans, LA
Every world-class city has to have a shopping area that caters to the discriminating consumer, the customer who values fine quality craftsmanship and dealers with integrity. In New Orleans, that area is centered on Royal Street. Founded in 1718, New Orleans quickly became one of the commercial and cultural capitals of America. The city's position near the mouth of the Mississippi River guaranteed that...

And the colorful, cosmopolitan, and confusing mix of nationalities constituting the city's population meant that New Orleans would have few rivals as America's pre-eminent cultural beacon. Royal Street's role as commercial center of New Orleans meant that eventually everything, and everybody, came to Royal.

That continues today, as Royal Street has businesses that deal with antiques and artwork from every corner of the world.

"Royal Street has the highest concentration of antique dealers and merchandise in the country, and the highest concentration of great American and European antiques in the world," is how Bill Rau, of M.S. Rau Antiques, explains Royal Street's unique identity.

Royal Street is visually striking in a way that, say, Rodeo Drive or Michigan Avenue isn't. Impressive, but human-scaled, French and Spanish colonial architecture surrounds you on every side on Royal. And many of the buildings incorporate New Orleans' signature wrought-iron balconies, fences, and railings.

This unique setting isn't the only unusual aspect... many businesses along Royal long ago decided to join together and form the Royal Street Guild. The Guild strives to maintain the levels of quality, integrity and authenticity that generations of Royal Street merchant families have brought to their trade.

"The Guild is very helpful," Bill Rau says, "It helps us open dialogue between businesses, and we all strive to be better at what we do... but what makes us special and unusual, and this is true of many of the dealers on Royal, is that in many cases I'm dealing with the grandchildren of the people my grandparents dealt with."

Bonnie Warren, of the Royal Street Guild, says of the businesses, "The quality of merchandise in unmatched. I also think it is important to note that many of the antique dealers are authorities and it's a true education just to talk to them."

Shopping Royal Street therefore is an experience with distinctly old-world overtones. Naturally the French Quarter setting does much to set the mood, but it is the style, integrity and natural class of the owners that completes the comparison.

As you enter one of the shops, let's say Hoover's Watches & Jewelry at 301 Royal, you are immediately struck by several things... an aura of distinctive ownership, pride in that ownership, and the eccentricity of the goods on offer.

At Hoover's, likely as not you'll be greeted by a member of the Hoover family, who will show you wristwatches and jewelry with a distinctive and original flair.

"We specialize in vintage wristwatches, like Rolex, Patek Philippe and a large selection of American wristwatches," said Stacy Hoover.

This focus on unusual items of exquisite quality is a hallmark not only of Hoover's Watches & Jewelry, but of all the merchants of Royal Street.

Take M.S. Rau Antiques at 630 Royal, for instance. Established in 1912, and still owned by the Rau family, M.S. Rau specializes in remarkable collections of rare and important American, French and English furniture, as well as cut glass, silver, jewelry, music boxes, clocks, paintings, and porcelain objects d'art.

An interesting aside on M.S. Rau, is that this world-renowned authority on antiques also has a state-of-the-art website. You can browse recent acquisitions, request more information by email, even order directly online.

Bill Rau explains the web site this way, "We want to be the best antique store in the world... what we have discovered, is it's not enough to be just a great gallery or have fair prices, or on-time delivery, or the best antique catalogs, or the best web site... we have to have a lot of irons in the fire and we have to make buying from us the most comfortable experience it can be."

Asked an example of the most exquisite pieces M.S. Rau has on offer, Bill Rau told us this, "We have what I consider to be the single finest piece of furniture of all time. It depicts the Ballad of Chevy Chase over six panels... it is the most awe-inspiring piece I've seen."

It is from this unbelievably huge and detailed piece that the photos accompanying this article are taken.

Royal Street is famous for many things - hotels such as the Monteleone and restaurants like Brennan's - but it is antiques that define the street.

"We have Roman and Greek coins that are 2,000 years old, give or take," says Steve Cohen of James Cohen & Sons.

Sitting at 437 Royal (where, by the way, the cocktail was invented) James Cohen & Sons features antique weapons, Civil War items, rare foreign and American coins, including those struck at the New Orleans Mint, and unique estate and modern jewelry.

In true Royal Street style, James Cohen & Sons is a fourth-generation business, established in 1898 by great-grandfather William Feldman in the same building.

Shopping Royal Street in New Orleans is an experience in Old World ambiance and integrity, and a New World commitment to service and family.

Do yourself, and your children and their's, a favor. Shop Royal Street, and leave your family a legacy as lasting as that inherited by New Orleans' Royal (Street) Families!