A premier boutique hotel, the Bienville House is reminiscent of an old manor style home.
By | March 22, 2013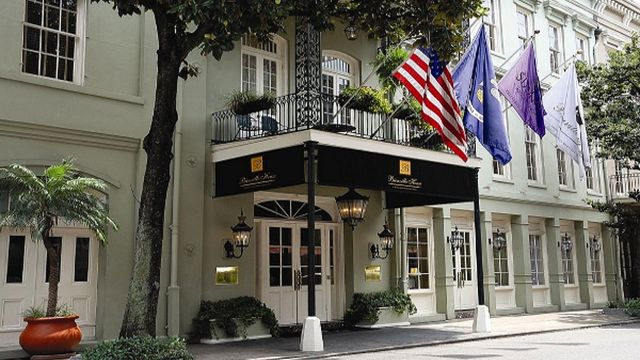 New Orleans, LA
Summer in New Orleans requires a relaxed pace just about midday. That's when we take our siesta and plunge into the courtyard pool in our recent favorite find in the French Quarter -- the Bienville House. A premier boutique hotel, the Bienville House is reminiscent of an old manor style home offering gracious hospitality, comfort and intimate accommodations that provided the amenities we desire for rest and relaxation and proximity. For our summer visit to New Orleans we were looking for a distinctive boutique property, in the heart of the French Quarter as a point of departure for morning and evening excursions to shop on Royal Street, visit the Aquarium of the Americas, Jackson Square, French Market and Crescent City cuisine. The Bienville House was just the ticket.

We settled into a spacious interior room with a balcony overlooking a lush tropical courtyard and pool. Evidence of the recently completed multi million dollar renovation in this 83-room property was apparent in every corner of the facility. The beds are exceptionally comfortable, excellent in room amenities abound, clean, classic and fresh color schemes with lush decks roof top decks for lounging in an Old World environment combines with a healthy dose of what is new and "hip". We loved waking leisurely to fresh coffee and a continental breakfast in the lounge adjacent to the pool and anticipated a stellar cocktail at dusk in the courtyard, prepared by one of the cities best cocktail mixologists, Alan Waters. Waters, the "spirit handler" (inquire with Alan!) artfully creates cocktails for IRIS restaurant, which recently opened on site. That's where you will find Chef Ian Schnoebelen serves up exquisitely fresh contemporary American cuisine.

It's a winning combination of amenities for a summer respite. The "rates are right" -- and Satchmo Fest begins July 30 and the Bienville House beckons its welcome. Experience it for yourself.