New Orleans
New Orleans Event Calendar
May 2017 Event Calendar
(2 events listed)
May 25 - 28, 2017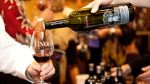 New Orleans Wine & Food Experience
The New Orleans Food & Wine Experience offers Vintner Dinners, Grand Tastings, Seminars and more. New Orleans Food & Wine Experience is a wine lovers delight.
May 26 - 28, 2017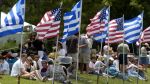 Greek Festival
Come out and Experience "Greece on the Bayou," our annual Hellenic party with a uniquely New Orleans flair!
June 2017 Event Calendar
(2 events listed)
June 24 - 25, 2017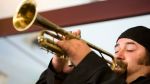 The Louisiana Cajun-Zydeco Festival
With two stages, a huge crafts fair and great food, the Cajun-Zydeco Fest is a dance-happy celebration of the rockin' music of southwest Louisiana.
June 29 - July 2, 2017