New Orleans
New Orleans Event Calendar
June 2016 Event Calendar
(1 event listed)
June 30 - July 3, 2016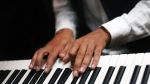 February 2017 Event Calendar
(2 events listed)
January 6 - February 9, 2016
Mardi Gras in New Orleans, Louisiana!
New Orleans' Mardi Gras is the world's biggest street party! Our coverage has Mardi Gras photo galleries and videos, parade schedules and answers to all your Mardi Gras questions!
January 23 - February 9, 2016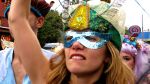 Mardi Gras Parade Schedule
The parades of Mardi Gras in New Orleans are the most visually exciting part of this annual party find parades dates here.