New Orleans
New Orleans Event Calendar
April 2015 Event Calendar
(2 events listed)
April 20 - 26, 2015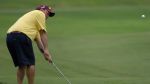 Zurich Classic
New Orleans has played host to a PGA TOUR tournament since 1938, when the Greater New Orleans Open Invitational was introduced at City Park Golf Club.
April 24 - May 3, 2015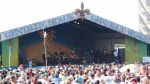 New Orleans Jazz Fest
The Festival is the culmination of years of discussions and efforts by city leaders who wanted to create an event worthy of the city's legacy as the birthplace of jazz.
June 2015 Event Calendar
(1 event listed)
June 6 - 7, 2015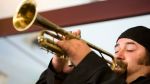 The Louisiana Cajun-Zydeco Festival
With two stages, a huge crafts fair and great food, the Cajun-Zydeco Fest is a dance-happy celebration of the rockin' music of southwest Louisiana.