Come and enjoy a free festive block party in the French Quarter covering Royal Street, Jackson Square, and Dumaine Street.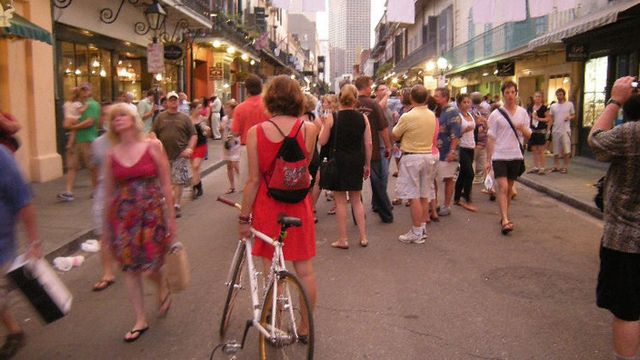 New Orleans, LA
On August 13, 2016, over 60 galleries and shops on Royal Street, Jackson Square and Dutch Alley--will open their doors from 6-9pm, to meet and greet fellow art lovers in a block party featuring new works, home decor, jewelry and local memorabilia.
NEED TO KNOW:
Where:
Royal Street, Jackson Square and Dutch Alley
The Art Walk will encompass the 200 to 1000 blocks of Royal Street (from Iberville to Dumaine Streets,) the 500 blocks of St. Anne and St. Peter on Jackson Square, and the Dutch Alley Artist Co-Op at Dumaine and Decatur Streets. Most galleries will serve refreshments, and special surprises between! "Dirty Linen" attire is optional, but highly encouraged!
Dirty Linen Night began as a grassroots effort to bring visitors to this unique strip of Royal Street, and it remains a free event that truly belongs to the Artists.This group of artist owned galleries and studios is a great asset to the City of New Orleans, especially since no other arts district can boast so many working artists onsite, ready to meet the public on a daily basis. Dirty Linen Night is a great opportunity to meet those artists and visit our own crown jewel, the French Quarter.
The art gallery opening party will feature free music, food, wine and spirits of all kinds and its attendees will have the opportunity to meet shopkeepers and local creative artisans for a festive night in the French Quarter. Please keep this tradition alive, and come out to support the art and the artists!
For more information about Dirty Linen Night, please call (504) 453-3664.