Halloween in New Orleans is unlike anything you've ever seen or experienced! Wild crazy people running the streets, and a whole lot of skin!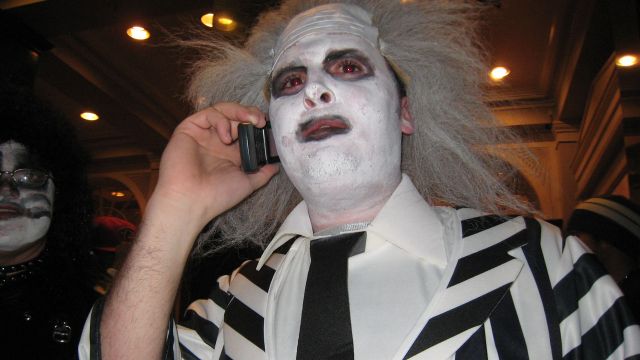 New Orleans, LA
From the town that gave you Mardi Gras, comes a devilish way to spend Halloween. Actually we start a day or two early in order to pack in all the fun and events planned for the holiday. From children's activities sponsored by the city zoo to a collaboration between many of the museums to provide specialty tours, there is something for all ages to enjoy. The kids will love Boo at the Zoo at Audubon Zoo, and Sheriff Foti's Haunted House in City Park.
NEED TO KNOW:
What:
Halloween in New Orleans
When:
October 25 - 31, 2016
Now for the grown ups planing on more tricking then treating... head on down to the famed French Quarter for what will certainly be a ghoulishly good time.
On the corner of Bourbon and Conti you might stumble upon (literally) a gaggle of Elvi out for a stroll... just down the block you could run into howling, growling werewolves... and of course, there's generally just a bit too much skin exposed in many a costume!
Another great costume-watching spot is around Frenchman and Chartres streets, and of course the local parties, like Halloween XVIII, are the absolute best place to find costumes sinister and sublime.
If you're not easily offended, and have a grisly sense of the macabre, you should definitely head across the river to Jefferson for the House of Shock. It's something you're not likely to forget!
This focal point for Southeastern partying becomes the center of the country for Halloween hi-jinks. You've done "All Hollow's Eve" the typical way, now come out to Bourbon Street and do it the right way.