The Krewe of Barkus is a New Orleans Mardi Gras parade whose participants are dogs costumed according to a central parade theme and escorted by their human owners.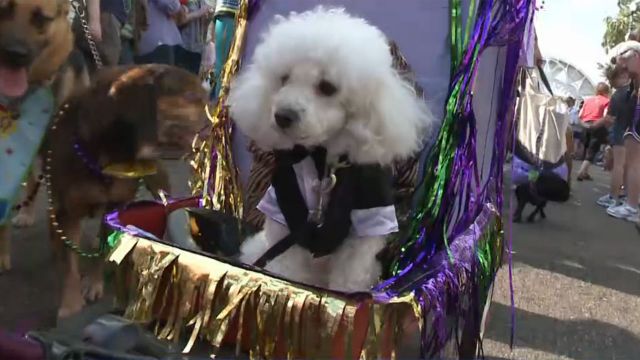 New Orleans, LA
The only Mardi Gras krewe in New Orleans by and for the canine population is ready to sniff the streets of the French Quarter on February 19th. The Mystic Krewe of Barkus is a non-profit organization founded by Wood Enterprises.
NEED TO KNOW:
What:
Krewe of Barkus Mardi Gras
Where:
Louis Armstrong Park
701 North Rampart Street
New Orleans, LA 70116
The 2017 Parade will start at Armstrong Park promptly at 2pm and proceed on their traditional 15-block route through the Vieux Carré, stopping at the VIP Reviewing Stand at Good Friends Bar, corner Dauphine and St. Ann, where VIPs (and those who desire to be VIPs) will toast the Royal Court.