With two stages, a huge crafts fair and great food, the Cajun-Zydeco Fest is a dance-happy celebration of the rockin' music of southwest Louisiana.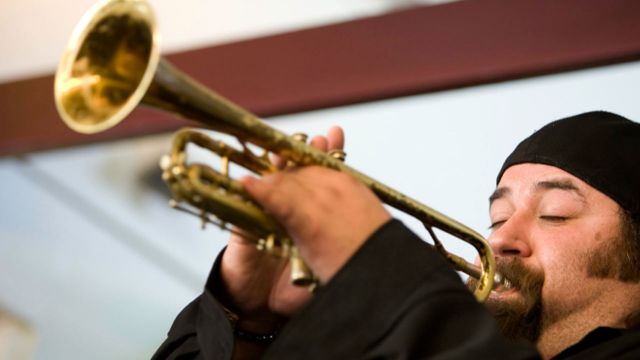 New Orleans, LA
The annual Louisiana Cajun-Zydeco Festival is New Orleans' premier showcase for the two-stepping dance music of the Bayou State.
NEED TO KNOW:
What:
The Louisiana Cajun-Zydeco Festival
Where:
Louis Armstrong Park
This wonderful FREE event is held on the grounds of Louis Armstrong Park on the edge of the French Quarter, just off Rampart Street. The festivities start at 11:00 a.m. and run through until 7:00 p.m. on both the Saturday and Sunday. Two stages are set up where music can be performed simultaneously without clashing with each other.
Past festivals have featured top Cajun and Zydeco musicians from New Orleans and Acadiana (the Cajun parishes of southern Louisiana) such as Steve Riley & the Mamou Playboys, Sunpie & the Louisiana Sunspots, Bruce Daigrepont, Chubby Carrier, Michael Doucet & Beau Soliel, Terrance Simien, the Bluerunners the Lost Bayou Ramblers and more.
Click here for a full schedule of performances at the Louisiana Cajun-Zydeco Festival.
For more information on the Louisiana Cajun-Zydeco Festival, and to hear music by the performers, please visit jazzandheritage.org.