Famous Natchitoches Meat Pies will be celebrated with a cook-off, demonstrations, entertainment, and eating contests.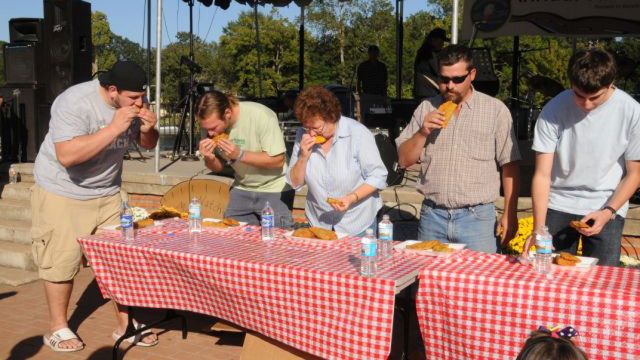 Natchitoches, LA
You probably can't spell it or pronounce it, but you might remember Natchitoches (NACK-uh-tush) from Steel Magnolias, the movie that put this small town on the national map, perhaps you tuned in when Oprah Winfrey made a special trip to Natchitoches and declared it the "Best Little Town in the Whole USA!"
NEED TO KNOW:
When:
September 16 - 17, 2016
But Louisianans knew about this spot in the center of their state long before the stars arrived because it's home of the famous Natchitoches Meat Pie, popular here since the late 1700's. Gone are the street vendors chanting "Hotta meat pies! Get your hotta meat pies right here!" But a Natchitoches Native who remembers those cries from childhood has made sure the legend lives on. James Lasyone opened Laysone's Meat Pie Kitchen and Restaurant almost 35 years ago, and it remains a popular place to enjoy the spicy, filled pastries.
About the same time, Gay Melder was starting another meat pie tradition. Like many other residents, she loves to make the delicacies at home, so she sets aside one day a year to do just that ... but not just any day. It is always the first Saturday in December, when about 150,000 visitors descend on the small town to celebrate the Christmas Festival of Lights.
Gay and her husband L.J., invite friends and family to feast on the home- made meat pies, side dishes and desserts and watch the parade form their yard. (Resident Bob Harling, author of Steel Magnolias is a regular.) The Melders and their guests haven't missed a year since 1965. "I love to cook, and my friends know it. They love to eat, so they're not going to miss it!" Gay explains.
Gay started a new tradition by serving up her delicious meat pies to her guests for the annual Natchitoches Meat Pie Festival in 2003, presented by the Natchitoches Meat Pie Company!